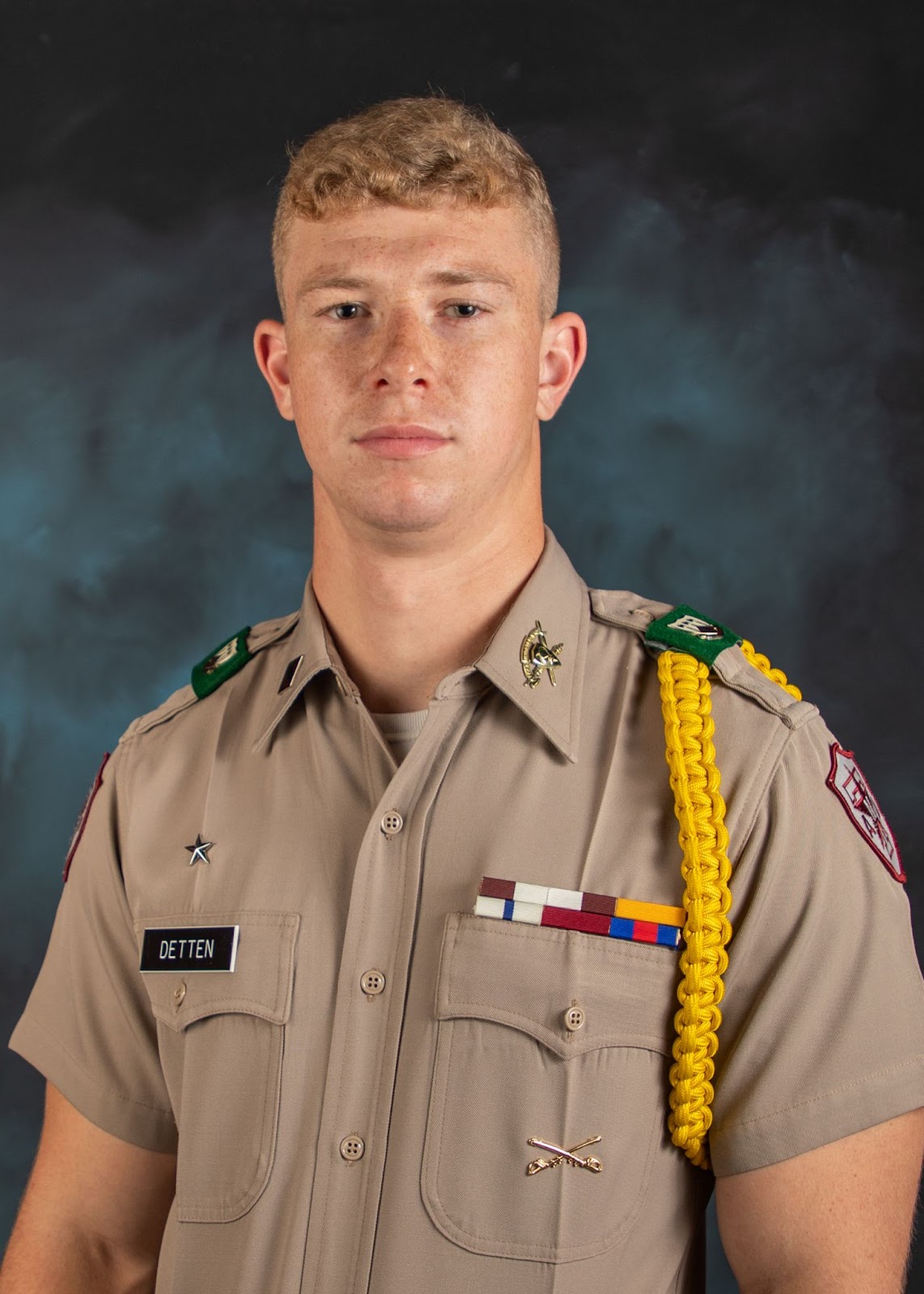 Hometown: Hereford, Texas
Major: Animal Science with a minor in Genetics
Outfit: Company A-1
The current Commanding Officer for Company A-1, Jack Detten '23 serves the Quad as the Pistol Training Officer for Parsons Mounted Cavalry and as a member of the O.R. Simpson Honor Society. 
Off the Quad, Jack is active in the American Society of Animal Science's Academic Quadrathlon Team (2021-2022 Reserve National Champions), is an Ambassador for the Animal Science Department, and is a member of Texas A&M's Saddle and Sirloin Club. In the 2019-2020 academic year, Jack was a member of Texas A&M's National Champion Wool Judging Team. 
"The Corps of Cadets has allowed for the simultaneous development of character, leadership, and interpersonal competencies alongside my education in a way that would not be possible anywhere else. It gave me a family and home away from home. If I could, I would go back and do it all over again," Jack said of his time in the Corps.
After graduation, Jack plans to attend veterinary school and serve in the U.S. Army as a Veterinary Corps Officer. After his time in the Army, Jack would like to open up a mixed animal practice in West Texas or the Panhandle.