There are four categories of scholarships available specifically for members of the Corps of Cadets. Three of these scholarship categories are awarded and administered through the Corps Scholarship Office. The Easterwood Scholarship is administered through the University Scholarship and Financial Aid Office.
Corps 4K Scholarship (Corps 21, Brown, P.M.Green, etc)
$4,000 or more per year
4 Years
3.0 cumulative GPR
Corps 2K Scholarship (General Rudder, Meade Carpenter, Commandant's Leadership Award, etc)
$2,000 or more per year
4 Years
2.5 cumulative GPR
Corps Sul Ross Scholarship
$1,200 per year
2 Years (Renewable)
2.3 cumulative GPR
Approx $4,000 per year
4 Years
2.5 cumulative GPR
HOW TO APPLY
Prospective Cadets
Submit the Scholarship Application (ApplyTexas.org or Coalition Admission Application) when you apply for initial admission or transfer to Texas A&M
Establish contact with the Corps Recruiting Office or attend or be scheduled to attend one of the Corps Recruiting programs (Spend the Night with the Corps etc.)
Complete FAFSA
Current Cadets
Complete the Continuing Student Scholarship Application between October 15 and February 1 annually. This application is used throughout the university for scholarship awards.
Complete a paper application in the Corps Scholarship Office.
Complete FAFSA
ADDITIONAL SCHOLARSHIP INFORMATION
Corps scholarships are awarded on the basis of merit and/or financial need.

Merit scholarships are determined the same way the Admissions Office determines which applicants are offered admission (i.e. SAT/ACT scores, high school class rank, extracurricular activities, leadership positions, etc.)
Financial need scholarships are determined by your Application for Federal Student Aid (FAFSA).

Scholarship offers will go out approximately every 3 weeks starting in early February, and continue through the summer. Students are notified via U. S. Mail from the university Student Financial Aid (SFA) office and/or email from the Corps Scholarship Office. The letter from SFA will include all financial aid from the university that is being offered, including Corps scholarships.
SCHOLARSHIP REQUIREMENTS
Remain a member in good standing in the Corps of Cadets.
Enroll in a minimum of 12 hours per semester at Texas A&M (Blinn Team). This may be waived on a case-by-case basis by the Commandant.
Have completed a minimum of 30 hours by the beginning of the sophomore year, and a minimum of 75 hours by the beginning of the senior year.
Write a thank you letter to your scholarship donor(s) each semester, and submit a copy to the Corps Scholarship Office. (information provided at the start of each semester)
Allow grades to be sent to the donor(s) of your scholarship each semester.
Allow contact information such as phone number and email address to be sent to donor(s).
Participate in Corps or donor sponsored social events in honor of the scholarship donors.
Complete the Corps Scholarship Agreement at the beginning of your first semester in the Corps of Cadets.
Valued up to
$4500 per year
The Corps of Cadets offers scholarships ranging in value from $1000-$4500 per year that carry no military obligation.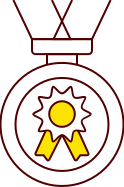 Corps scholarships are both need and merit based, with many reserved for students entering the Corps as freshman cadets.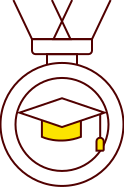 Reduced Tuition
for Non-Residents
Non-resident students who are awarded certain Corps scholarships may qualify for the non-resident tuition waiver, allowing them to pay tuition at the in-state rate
Interested In Military Opportunities?
ROTC Scholarships & TASSP offer money to those interested in serving after college.
CONTACT INFO
Office of the Commandant – Corps of Cadets Scholarships
MILITARY OPTIONS TO HELP PAY FOR SCHOOL
The United States Armed Forces are a great way to pay for your education. These options include ROTC scholarships offered through the individual branch ROTCs as well as the Hazlewood Exemption and the Texas Armed Services Scholarship Program (TASSP).
Hazlewood Exemption
The Hazlewood Act is a State of Texas benefit that provides qualified Veterans, spouses, and dependent children with an education benefit of up to 150 hours of tuition exemption, including most fee charges, at public institutions of higher education in Texas. This does NOT include living expenses, books, or supply fees. Remain a member in good standing in the Corps of Cadets.
Texas Armed Services Scholarship Program (TASSP)
TASSP is a scholarship available to any Texas resident who is interested in pursuing either a commission in one of the Armed Services or will join the Texas Army National Guard, Texas Air National Guard, the Texas State Guard, U.S. Merchant Marine, or U.S. Coast Guard upon graduation. One of the requirements for this scholarship is to enroll in ROTC classes, which is also a requirement for those who join the Corps of Cadets.