The Corps of Cadets is a large and diverse program comprised of many units or outfits, each with unique traits and offerings. Students join an outfit based on their interests, major and ROTC choice. Cadets live on campus on the Quad, home to the 45 outfits in the Corps. Outfits live together in the Corps dorms and take part in many activities together. Cadets build lifelong friendships with members of their outfit and their class, as well as the upperclassmen in their outfit and across the Corps.
Outfits in the Corps have their own personalities. With 45 outfits available, there is a home for everyone. For more information on each outfit, view the outfit description below and check out their social media. If you have questions, contact Corps Recruiting for more information. Or, experience one of the units for yourself through a Corps recruiting program like Spend The Night With The Corps!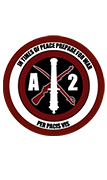 Company A-2 Peacekeepers Peace through Strength
Company A-2 is a Pre-Professional outfit primarily composed of students striving to attend professional and graduate programs. We provide outfit members with the resources and contacts necessary to accomplish their personal and professional goals. We develop members as academically successful students, physically fit cadets, and well-rounded individuals prepared for both the military and civilian sectors. Many of our cadets are involved in various Corps, Army, and University organizations such as Parsons Mounted Cavalry and Rudder's Rangers.
F-2 Fighting Foxes "What's it to ya, Snake?"
Originally formed in 1876 as A Company, Animal A is an outstanding outfit that strives to see its cadets grow their academic proficiency, physical fitness, work ethic, and character. Our highest aim is to uphold the tradition of excellence and honor that generations of men and women have modeled before us. Our involvement across the university gives an advantage to our cadets whether they choose to go into the public or private sector after they leave A&M.
Best of the Old, First of the New
Company B-1 is a traditional Army outfit with a focus on scholastics and academic success within the university. This Battlin' outfit has members involved in a range of special units including Parsons Mounted Cavalry, Rudder's Rangers and Ross Volunteers to name a few. The outfit encourages its members to be involved in activities both on and off the Quad and has a focus on teamwork not only within the company but also the Brigade.
L-1 Lonestar Company Hell Raising Rebels
Known as the Lonestar Company, L-1 strives to build the next generation of officers and gentlemen. As the "Texas Outfit," we are prideful of our state, and the tremendous history that has shaped it. We will mold every man into a leader who embodies integrity and discipline at all times. Company L-1 consistently ranks as one of the most successful outfits in the Corps in both GPA and in physical fitness scores. We also maintain, and encourage, a large involvement in activities beyond the Corps. As a company, our emphasis is placed on coaching and developing individual effort, personal accountability, mental fortitude, and leadership to prepare each cadet for the challenges of the military and private sector. Company L-1 is currently an all-male outfit.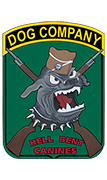 Hellbent Canines All or None
Dog Company has long established itself as one of the most outstanding outfits in the Corps. By maintaining a high standard of academic excellence and commitment to character, our cadets have always been successful leaders in the Corps and the university. We have a long history of involvement in organizations like the Ross Volunteers, Rudder's Rangers, and Parsons Mounted Cavalry, Student Government, Fish Camp, and our outfit boasts a history of Yell Leaders. Company D-2 has received countless awards in the past, including the Corps' most outstanding unit.
Company "Red Eye" I-1 Never Say Die
Red Eye One is one of the oldest outfits in the Corps for a reason. Our mission is threefold:
To develop Army officers and professionals prepared to lead on the battlefield and in the civilian world.
To provide our cadets with every available tool to excel in the classroom.
To build meaningful friendships and experiences that last a lifetime.
By joining Red Eye One, you are accepting a challenge that will push you to your limits--physically, mentally, and morally--every single day. Those who are willing to earn the title of Red Eye are those who never settle; those who push themselves beyond their limits; those who embody the motto, "Never Say Die."
The Strongest, the Fastest, the Best of the Ol' Army Jocks
The Strongest, the Fastest, the Best of the Ol' Army Jocks. Company E-1, also known as the Athletic Company, has been developing well educated leaders of character since 1975. A Jock is an individual of the highest moral character who strives for the utmost excellence in academics, military proficiency, physical fitness, university involvement, community service, and athletics. We take the competitive nature and determined drive and focus so commonly found on the playing field and channel that into manifesting a challenging and demanding environment that breeds personal growth and development. Housing a variety of majors that include, but are not limited to STEM, business, liberal arts, and agriculture, you will find a multitude of resources to encourage, aid, and assist you in your academic success and ensure that you are the best student that you can be. Our leadership successes can be seen university-wide with extensive involvement in Corps and Army special units such as the Ross Volunteers, Parsons Mounted Cavalry, Rudders Rangers, Ranger Challenge, Corps Marksmanship Unit, Yell Leaders, and Corps athletic teams as well as a multitude of non-Corps social, leadership, and service organizations. In addition to all of that, we also strive to foster a sense of family and community through our competitive involvement in intramural athletics competing against other outfits in the Corps. If you are a highly motivated individual looking to challenge yourself physically, mentally, and develop yourself as a successful leader of character, then Company E-1 is the place for you.
Company K-1 is an outfit for those who are transferring from another school or who have been students at A&M, but not members of the Corps of Cadets. It specializes in compressing the Corps' four-year leadership program so that students graduating in fewer than four years can participate in the complete Corps experience. K-1 prepares students for the difficult transition into the academic rigors of the Texas A&M University curriculum and for participation in active leadership roles throughout the student body.
Animal A-1 – First of the Finest
Originally formed when Texas A&M first opened, Company A-1 strives to continue, with pride and honor, the legacy set by former cadets. While focusing on academics, character building, career readiness, physical fitness, and military proficiency, A-1 embodies what it means to be a well-rounded outfit, emphasizing the importance of excellence in all aspects of student and cadet life. Many of A-1's cadets are involved in organizations on and off the Quad, including the Ross Volunteer Company, Parsons Mounted Cavalry, Rudder's Rangers, Ranger Challenge, athletic teams, and Aggie Bonfire, to name a few.
A-1 endeavors to foster a family-oriented environment without sacrificing professionalism. We encourage our cadets to always try to be better than they were yesterday, promoting an "always improving" mindset.
Above all, A-1 develops well-educated leaders of character who embody the university's and Corps' core values, while preparing them for the global leadership challenges of the future, whether that be in the military or the civilian sector.
C-1 Cobras – Don't Tread On Me
Company C-1 is an outfit with a strong Army focus, which can trace its roots in the Corps of Cadets all the way back to 1959. The Cobras are a family-style outfit boasting leadership in the Ross Volunteers, Parsons Mounted Cavalry, Ranger Challenge, Rudders Rangers, Corps of Cadets Marksmanship Unit, and many other student organizations. We provide our cadets with the necessary tools to excel in academics while placing a strong emphasis on leadership development and campus involvement. If you are looking for a challenging environment that provides leadership and strong academic performance, then C-1 is the place for you.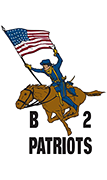 B-2 Patriots – Keepers of the Flag
With a strong emphasis on military service , the Patriots offer the best training environment for personal development as a highly skilled leader in the Corps of Cadets. Our involvement includes Army ROTC, Rudder's Rangers, and the Ross Volunteer Company. B-2 can provide significant knowledge and experience to help you excel while at A&M and later in the military, public, or private sectors. We are looking for cadets who are highly interested in military service and show great enthusiasm towards becoming a leader of tomorrow. This is currently an all-male outfit.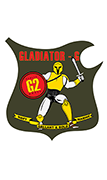 In G-2, our motto is "Gallant, Bold and Free". We instill the perseverance and discipline of the Roman gladiators in cadets in order to prepare them for their time at Texas A&M and their careers beyond it. Academic excellence is our number one priority in G-2, and when it comes to the classroom, members of G-2 excel in various majors. We have many members who are involved in STEM related internships, academic honor societies and undergraduate research programs. When it comes to physical fitness, we train hard like gladiators in the arena. Through the implementation of a challenging military-focused training plan, we push ourselves physically and mentally to build both discipline and strength of will. Additionally, we aim to give members the best college experience as we highly encourage involvement on and off the Quad. Many current members of G-2 participate and have leadership positions in a wide range of university organizations, Corps and ROTC special units, and athletic teams.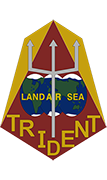 P-2 Trident P Land-Air-Sea
Since 1978, Trident Company has forged well-educated leaders of character by not only providing them a challenging experience, but through deliberately developing them academically, physically, and mentally in a tight-knit family environment. Our outfit values provide a unique framework for the development of the whole cadet into the kind of leader that others will want to follow. By joining Company P-2, you will take on the demands of learning the values of T.R.I.D.E.N.T. and enter into an outfit that is bigger than
yourself.
H-1 Rough Riders Seek and Destroy
The Rough Riders are dedicated to molding the well-rounded leaders of today's military and civilian society, hence our motto: "Ace of Spades, Jack of All Trades." We take pride in all aspects of leadership development, but especially our two strengths: high physical fitness standards and academic success. The Rough Riders are looking for highly motivated and truly dedicated men that are ready to humbly take on a challenge bigger than themselves. This is currently an all-male outfit.
S-1 Spartans With It Or Upon It
The Spartan mission is to develop the warrior within all of our cadets. From a life of rigor and discipline, comes forth a Spartan that excels academically, physically, and mentally. We take pride in being a true family, committed to each other's success both inside and outside the classroom. We are dedicated to taking care of one another. Our motto "With It Or Upon It" is the Spartan way of saying "Death Before Dishonor" and reminds us that we have a duty to uphold the reputation of our unit, the Corps, our university and our nation.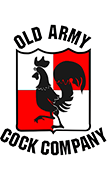 Company C-2 Old Army Cock Company
Company C-2's mission is to develop humble, academically successful, and physically fit leaders who, without compromise, value commitment, family, servant leadership, and others. They will be prepared to overcome the intellectual, physical and ethical challenges posed by post-graduate life, whether military or professional. Our focus on professional and leadership development with military training and annual leadership conference ensures that our cadets are prepared for life in a competitive environment. In addition to this, our motto, "Our strength is our family"
Company F-1 – Finest First
An outfit enriched in history and tradition, Company F-1 focuses on discipline and structure. Our mission is to build mentally and physically fit cadets as well as academically successful students. We are open to all majors and encourage our cadets to pursue internships programs. We are also heavily involved off-campus, to include volunteering at local charities. In 1960, Company F-1 created the Corps Brass that all cadets must earn and wear on their uniform. F-1 prides itself on challenging its cadets and pushing them to be excellent role models and strong leaders.
Company E-2- The Mascot Company
Since 1959, Company E-2 has had the distinguished privilege and responsibility of serving as caretakers for Texas A&M's beloved mascot, Miss Reveille Ma'am. As an outfit, we pride ourselves on our professionalism, academic excellence, campus-wide involvement, and our challenging environment. Company E-2 focuses on two pillars for development: Character and Competency. Incoming and returning cadets will always be greatly challenged and developed into outstanding servant leaders during their time
on campus and after.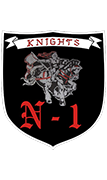 N-1 Knights First in Sight, Ready to Fight
In Company N-1, we produce well-disciplined leaders who are eager to take on the challenges of a changing world. With a heavy emphasis on academics, drill, cadet involvement, and physical fitness, the Knights train to become well-rounded leaders with the highest standards of character. We are as we say, the "first in sight, ready to fight." Accordingly, we seek cadets who are unwavering in their commitment to better themselves and lead by example.
Company D-1 is a tight knit group of cadets focused on academic success, physical and mental well-being, career readiness for both the military and civilian sectors, and becoming men and women of good character. Many D-1 cadets are involved in special units such as Rudder's Rangers and Ranger Challenge, and are heavily involved in Army ROTC. D-1 provides an environment where cadets build genuine friendships that go beyond the Corps, and push each other to be better in every facet of their college experience.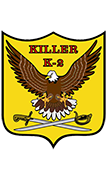 Killer K-2 The Best in Every Way
In Killer K-2, our goal is to be the "Best in Every Way." We take great pride in holding ourselves to the highest standards when it comes to academics, leadership, and physical fitness. We are competition-driven, and year after year, excel in competitions such as the Obstacle Course, Mud Run, Bloody Cross, and Major Unit challenges. Killers are involved in numerous outside organizations, both on and off the Quad. Within these organizations, Killers hold many leadership positions. Company K-2 cadets consistently excel in their academic studies.
We embody the Marine Corps values of honor, courage, commitment, and exhibit them in all we do. We challenge incoming cadets through a physical training regimen that focuses on mental fortitude and physical growth. We maintain high goals for our academics and hold each other accountable to our academic standards.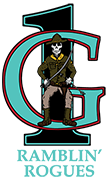 Company G-1 Ramblin' Rogues
First established in 1959, and re-established in 2016, Company G-1 Ramblin' Rogues is a premier unit in the Corps of Cadets. G-1 takes great pride in its family-style environment, one in which all members learn to embody integrity, discipline, trust, and respect. Our cadets rise to the greatest levels of physical, academic, and professional success, establishing life-long friendships along the way. Join the family, join the fun; the Ramblin' Rogues of Company G-1!

Company S-2 The Marauders
S-2 emphasizes academic excellence, military proficiency, and career readiness. We pride ourselves on our successes in the professional and character development of our cadets. We cultivate a challenging environment that provides the opportunity to develop as individual servant leaders. Our family and camaraderie carries us through the stresses of cadet/student life. In S-2, we encourage our cadets to participate in organizations across campus in order to better connect with the Aggie Network.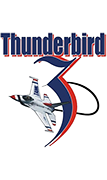 Squadron 3 Thunderbirds Only The Best
In Thunderbird 3, our motto is "Only The Best". Named after the elite Air Force air demonstration squadron, The Thunderbirds, our goal is to achieve exactly what The Thunderbirds represent: Excellence In All We Do. We exemplify this by boasting one of the highest unit term GPAs in the Corps, along with ~70% of the outfit pursuing or already contracted. We are heavily involved in many special units (Parsons Mounted Cavalry, Ross Volunteers, Fish Drill Team, Darling Recruiting Company) and off-the-Quad organizations. Our cadets have held many leadership positions to include the Wing Commander for AFROTC, the Armory and PR Officers, multiple Cav jocks for Parsons Mounted Cavalry, a former Fish Drill Team Advisor, and the First Sergeant and Guidon Bearer for the Darling Recruiting Company. No matter your interests, there is a spot for you to become an outstanding leader in our family.
Outlaw 8 rigorously trains cadets in military fluencies to produce the highest quality leaders. Our cadets are taught to think independently and critically. We ensure academics come first, while always training hard and dedicating ourselves to selfless service. We are the premier high intensity training event outfit in the Corps Wings, regularly using the Obstacle and Stamina Courses, among other events such as ruck marches and combatives. We proudly commission several Air Force Officers each year and have alumni serve on the AFROTC staff at Texas A&M. We expect hard work and a never give up attitude. Give us your all, and we will do the same, and "Make You Famous".
Squadron 17 Challenger Shoot For The Stars
Challenger 17 is a tightly-knit brotherhood of campus leaders dedicated to academic success, athletic achievement, leadership across campus, and military excellence. We focus on developing the whole cadet, emphasizing relationship-building, campus involvement, and discipline alongside a strong academic support system. Every year for the past 5 years, Challenger 17 has won intramural athletics championships, produced key leaders in organizations including the Yell Leaders, Ross Volunteers, Parsons Mounted Cavalry, Student Government Association, Fish Camp, and many others - all while maintaining a top-10 combined outfit GPA out of 46 outfits in the Corps. Above all, we push ourselves and each other to be the best future officers, executives, husbands, and community leaders that we can be. Challenger 17 is an all-male outfit.
In Squadron 4, you will be tested to your limits day in and day out. We are men and women of conviction, and our conviction commands respect across the Quad in everything that we do. Our mission is to develop our cadets to be steadfast leaders of the highest character. Our core belief is that this is achieved through a focus on academics and a rigorous physical training environment. We are looking for men and women that will wake up every day expecting to be held to the highest standard of discipline, physical
fitness, and academic success. It truly does not get any better than this.
Heaven's 11 is a tight-knit community for those seeking a challenging, but rewarding college experience. We develop well-rounded leaders of character through military-style training, physical fitness, the promotion of healthy habits, campus involvement, and academic growth. As "Hellfighters", we believe in relationships based on mutual respect between cadets of all classes. We also strongly encourage our cadets to get involved in special units in the Corps and other organizations at Texas A&M. To ensure that cadets are academically successful and career-minded, we use mentorship as a tool to surround them with upperclassmen who have taken the same classes and have similar career aspirations. We also connect our cadets with members of both the Air Force and the civilian workforce to pursue professional development opportunities and internships across the nation.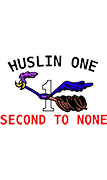 Squadron 1 Huslin' One, Second to None
"Follow Me." These words are proudly demonstrated by the Air Force's 393rd Bomb Squadron, the first nuclear capable squadron and modern day tip of the spear. Like them, in Squadron One, we fearlessly lead the way among our peers, following the path paved for us by our brothers and sisters who have soared through the wild blue yonder. Squadron One's goal is to produce high quality Air Force officers and corporate leaders through a rigorous combination of academic emphasis, discipline, and physical training, coupled with the opportunity for growth through shared adversity. Should you choose to accept our challenge and strive to live by our standards, you too will truly be "Second to None".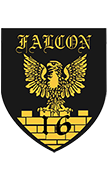 Falcon 16 Engineered to Fly, Terror of the Sky
As Falcons, we are committed to molding and shaping ourselves to be the best leaders this university has to offer.
Through a challenging environment geared towards academic success, physical fitness, and military professionalism, we work to become dedicated leaders, always ready to serve our community.
Our training is centered around adversity and growth. By focusing on relationships of mutual respect, we ensure that underclassmen always have a mentor to turn to for their academic and professional pursuits.
Our overwhelming success can be measured in the number of Air Force officers and on-campus leaders--ranging from Ross Volunteers to student senators--that we have produced since the outfit was founded in 1982.
Squadron 21 Hellcats Death before Dishonor
Hellcat 21 is a family for those who are highly motivated to expand their potential academically, physically, and mentally. Hellcats strive to ensure all cadets in both technical and non-technical fields are academically successful through peer mentorship from upperclassmen experienced in the field. We develop military and physical proficiencies through a rigorous training environment that pushes the limits of all cadets. Whether you are going into the military or the private sector, Squadron 21 fosters a positive atmosphere of continued learning that prepares developing leaders for the global challenges of the future. In all things, Hellcats are a family who pursues excellence through the ways we develop and lead our cadets, our peers, and all we interact with.
SQUADRON 12 TALONS HONOR, EXCELLENCE, MIGHT
Established in 1956, Squadron 12 boasts over 60 years of rich history and heritage in the Corps of Cadets. Throughout the years, our mission has remained the same – a fierce devotion to forging leaders of character prepared for the global leadership challenges of the future. Following a proud lineage of military officers, business executives, and Corps Commanders, our cadets and alumni are well equipped to achieve success in whatever leadership role they take on. We take pride in an emphasis on academic achievement, military proficiency, and career readiness by fostering an atmosphere of scholastic support, rigorous training, and a connection to a strong alumni network. Most importantly, Squadron 12 is unique in that it provides individual cadet development through an environment that prioritizes mentorship and camaraderie. By joining Squadron 12, you are not only committing to a family but to a lifetime of honor and excellence.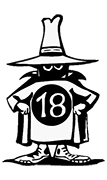 Squadron 18 Phantom Silent in the Night, Deadly in the Fight
The Phantoms are an outfit organized to transition current college students into the Corps. Transfer students and current A&M students can join the Corps and SQ 18, undergo the "fish" experience for one semester and then move up to the class commensurate with their academic standing.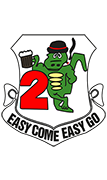 Squadron 2 Easy Come, Easy Go
Founded in 1960, Gator 2 is the oldest Air Force outfit and one of the oldest outfits in the Corps. Thanks to our heritage, we have a culture that is strongly rooted in tradition, athletics and the value of family. Each year we work hard to win championships in the four intramural sports played by the Corps – football, softball, basketball and soccer. When it comes to athletics, there are few outfits as committed to or as successful at training and winning championships as us. We also remain wholly committed to challenging ourselves daily in the form of physical fitness, through running, and calisthenics. We are consistently ranked near the top of the Corps in the yearly fitness competitions that all outfits compete in. Most importantly, we have created a culture filled with traditions and a strong emphasis on family. Over the years, we've come to understand that though our time in the Corps is limited, the relationships we build are ones that will last a lifetime. Regardless of whether you pursue a career in the military or the private sector upon graduating, the shared times, challenges, and experiences you had while in Gator 2 will leave you with a group you can call family for years to come. Our mission as an outfit is to grow every member of Gator 2 into well-educated and productive leaders of society who develop a family-like relationship with one another and overcome adversity through shared experiences in academics, athletics, military training, and service.
Savage Six is named after the First American Volunteer Group (AVG) known as the Flying Tigers, who volunteered to serve in China in WWII from 1941-1942. Because of our connection to this group who were dedicated to helping those in need, we strive to honor them in our relentless pursuit of selfless service.
We use our time and resources to volunteer in the Bryan/College Station community while teaching our cadets the skills that will hold true for the rest of our lives. Through a regimented lifestyle of discipline and physical training, we, as Savages, better ourselves physically and mentally setting the basic foundation of all leadership values. On top of this, we mentor our own emotionally and academically, providing our cadets the proper tools to succeed in Savage Six, the Corps, and Texas A&M University. All Savage Six cadets show courage in life, savagery in battle, and service in everything they do.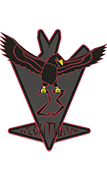 The Nighthawks are specifically tailored to develop leaders regardless of gender or field of study. We have cadets involved in a wide array of ROTC special units and place our emphasis on academic success. We teach our cadets to take on challenges, overcome, and exceed the standards in all that they do.
Squadron 5 The Filthy Fifth
Filthy Fifth's atmosphere is one based on family, military tradition, physical fitness, and academics. The Fifth produces well-rounded leaders prepared to either join the military or the business world. With over 49 years of history before being reactivated in Fall 2016, the Filthy Fighters embrace their rich history and develop relations with their vast alumni base which includes General Wilson '81 (current Vice Chief of Staff of the Air Force), Lt. Col. Dan "Two Dogs" Hampton '86 (the most decorated F-16 pilot), and the late
Rusty Thompson '85 (previous Director of Student Activities at Texas A&M).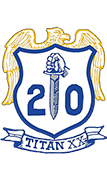 Titan 20 develops well-rounded, physically fit, and highly educated leaders of exceptional moral character with the confidence to take on any challenge presented to them in the military or civilian sector. We ensure all cadets have the resources and academic support necessary to build an outstanding resume and achieve the GPA required to be accepted into and succeed in medical school, dental school, veterinary school, or any other professional graduate program.
A-Company Wolfpack Wolves Run Together
Our mission is to develop leaders of quality prepared for the global challenges of the future by relentlessly pursuing excellence in everything we do. We have a wolfpack mentality where we look out for each other and are willing to help others achieve success. Our outfit values are excellence, respect, selfless service, and grit.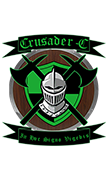 C-Company is one of six outfits that make up the Fighting Texas Aggie Band. Here, Crusaders learn to prosper, displaying excellence in all we do while continually learning new skills and pursuing new challenges. As a Crusader, you will have the opportunity to be a leader, develop professional skills, and live an organized lifestyle. With the support of a family of fellow Crusaders, we expect our cadets to not only make it through a challenging 4 years, but thrive while doing so.
B-Company Street Fighters Hell Bent Street Fighters
Established in 1976, B-Company is known for its intense leadership development both on and off the Quad. We pride ourselves in encouraging intensity in everything we do, and we constantly strive for excellence in academics and physical training. Discipline, focus, and spirit are core tenets to B-Company's ethos. In B-Company, "The Hottest Fire Forges the Strongest Steel".
A-Battery Noblemen Tough, Tops, Tenacious
In our 53 years of history, A-Battery has served the Corps of Cadets and the Aggie Band as an outfit devoted to the success of its members in both the military and the private sectors. We understand that while you're a cadet, your academic degree ultimately comes first. As a result, A-Battery consistently ranks in the upper quarter of the Corps academically. We pride ourselves in creating diverse training environments that challenge our people in ways other outfits don't - ruck marches, swim workouts, and leadership discussions with highly successful people to name a few. Our time here in the Corps only lasts four years, but the relationships built as an A-Battery Noblemen last a lifetime. If you're someone who genuinely wants friendship, challenge, and an unparalleled Corps experience, join A-Battery - Tough, Tops, Tenacious.
C-Battery is a recently reinstated outfit in the Corps of Cadets (reestablished in 2013). C-Battery is history in the making. Current Marksmen are molding an outfit that fits the standards that we set in place for ourselves as leaders in the Corps. We focus on bettering ourselves and developing our people; be better today than you were yesterday. We strive to push every individual to reach their max potential and we make a promise to never give up on our fellow cadets. The overall mission of our outfit is to provide cadets with a platform for personal and professional growth through purpose-driven and intentional training which challenges our mental and physical fortitude.
The More We Sweat in Peace, The Less We Bleed in War
B-Battery is one of the units of the Aggie Band. In B-Batt, we value brotherhood, unity, and camaraderie. Suffice to say, we're all about building strong bonds and relationships among all our cadets. Our cadets put in hard work to excel at cadet life while pursuing academic achievement. Aside from physical fitness and professionalism, we also incorporate fun and unique training times throughout the year, such as swim physical training at the Rec, outfit sports, or inviting guests to speak to the outfit.
Delta Company Veterans Outfit
An outfit organized specifically for Combat Veterans. The history of this unit dates back to the Post World War II period when many veterans returned home and attended Texas A&M. Cadets in this company are allowed to live on or off campus.
The Corps of Cadets is made up of students from all backgrounds and experiences. Academically, cadets study all different majors at Texas A&M and go on to pursue careers in the public and private sectors as well as in the military. Our cadets are involved in many activities both on and off the Quad. With the Corps, opportunities are unlimited. These are a few examples of the types of students that make up the Corps of Cadets.

THE NATIONALLY FAMOUS
FIGHTIN' TEXAS AGGIE BAND
Known for its precision military marching formations on the football field, the Fightin' Texas Aggie Band is the largest military marching band in the nation. This 300+ member Corps of Cadets unit is the official marching band of Texas A&M University. Performing at all home football games, several away games, parades and events, this organization is one of the most traveled collegiate marching bands in the nation. The Aggie Band operates under strict military guidelines as an integral part of the Corps of Cadets. The Aggie Band was presented the Sudler Trophy from the John Philip Sousa Foundation in 2001 in recognition of the long tradition of excellence established by the organization.
All prospective members of the Aggie Band are required to have had both high school playing and marching band experience. A playing audition for one of the band directors must be passed prior to acceptance. For the auditions, prospective cadets will be asked to play a prepared selection and a sight-reading selection. A PDF copy of the prepared audition music can be accessed here. Auditions will take place throughout the spring semester and must be completed no later than early May. The following audition options are available for students who have already been accepted to Texas A&M:
Audition on the morning of the second day of your spring "Spend the Night with the Corps"
Audition on one of three Saturday audition dates - 2021 TBA
Audition by special appointment, if you are unable to attend one of the first two options
Request an audition by completing the Audition Form. Once the form has been submitted, Ms. Haven will contact you. If you have questions, contact her at band@tamu.edu or (979) 845-3529. Acceptance into the Aggie Band will be based on audition results and availability of positions in each section. Notification of acceptance will take place after the audition deadline. Membership in the Aggie Band requires full participation in all required activities of the Corps of Cadets in addition to those required by the Aggie Band. Each student is encouraged to participate in the Spend the Night with the Corps program prior to enrollment in the Corps. Prospective students who sign up to participate in Spend the Night with the Corps program and express an interest in being in the Aggie Band will be assigned to one of the six band outfits during the program. A student's permanent unit outfit assignment will be made at the student's New Student Conference with approval from the Associate Band Director.
A cadet can join a special unit in addition to his or her outfit. Corps special units give cadets a unique opportunity to challenge themselves through training, personal growth and competition.
Texas A&M University completed the largest renovation of the Quad (home to the Corps of Cadets) since its initial construction in 1939. The 12 Corps area dorms were completely remodeled, four state-of-the-art Leadership Learning Centers were added, all new sidewalks and parade decks were constructed, and a Starbucks was added to the Quad.