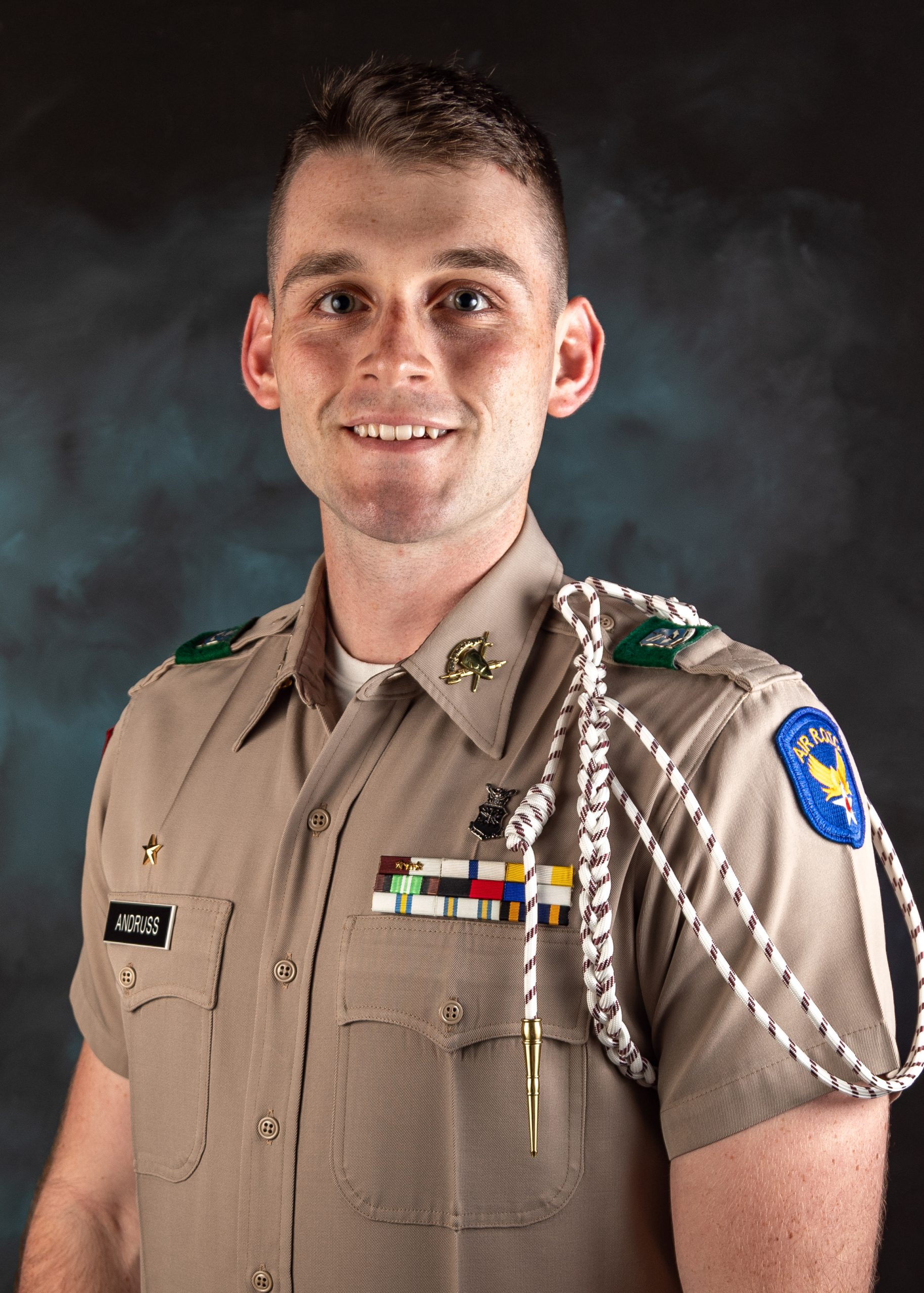 Hometown: Victoria, Texas
Major: Civil Engineering
Outfit: Squadron 21/2nd Wing Staff
Joey Andruss '23 currently serves the Corps of Cadets as the 2nd Wing Major Unit Commander. Within the Corps, Joey is also a Ross Volunteer and member of the Catholics on the Quad organization. 
Off the Quad, Joey is an active in the American Society of Civil Engineers, as well as the American Society of Military Engineers. 
"The Corps has done more for me than I could ever explain, but there are three major things that I'll take away from my time in the Corps. First, the Corps taught me how to manage people and how to effectively lead a large organization to be successful and accomplish goals. Second, it taught me the importance of building relationships and being able to cultivate lasting friendships from those relationships. Lastly, the Corps provided me the opportunity to have a unique and developmental Aggie experience that most students never will experience, and I'm truly grateful for that," Joey said of his time in the Corps of Cadets. 
After graduating from Texas A&M, Joey plans to commission into the United States Air Force, where he hopes to serve as a Civil Engineer. After his time in the Air Force, Joey plans to obtain his Professional Engineering License and open his own engineering firm.