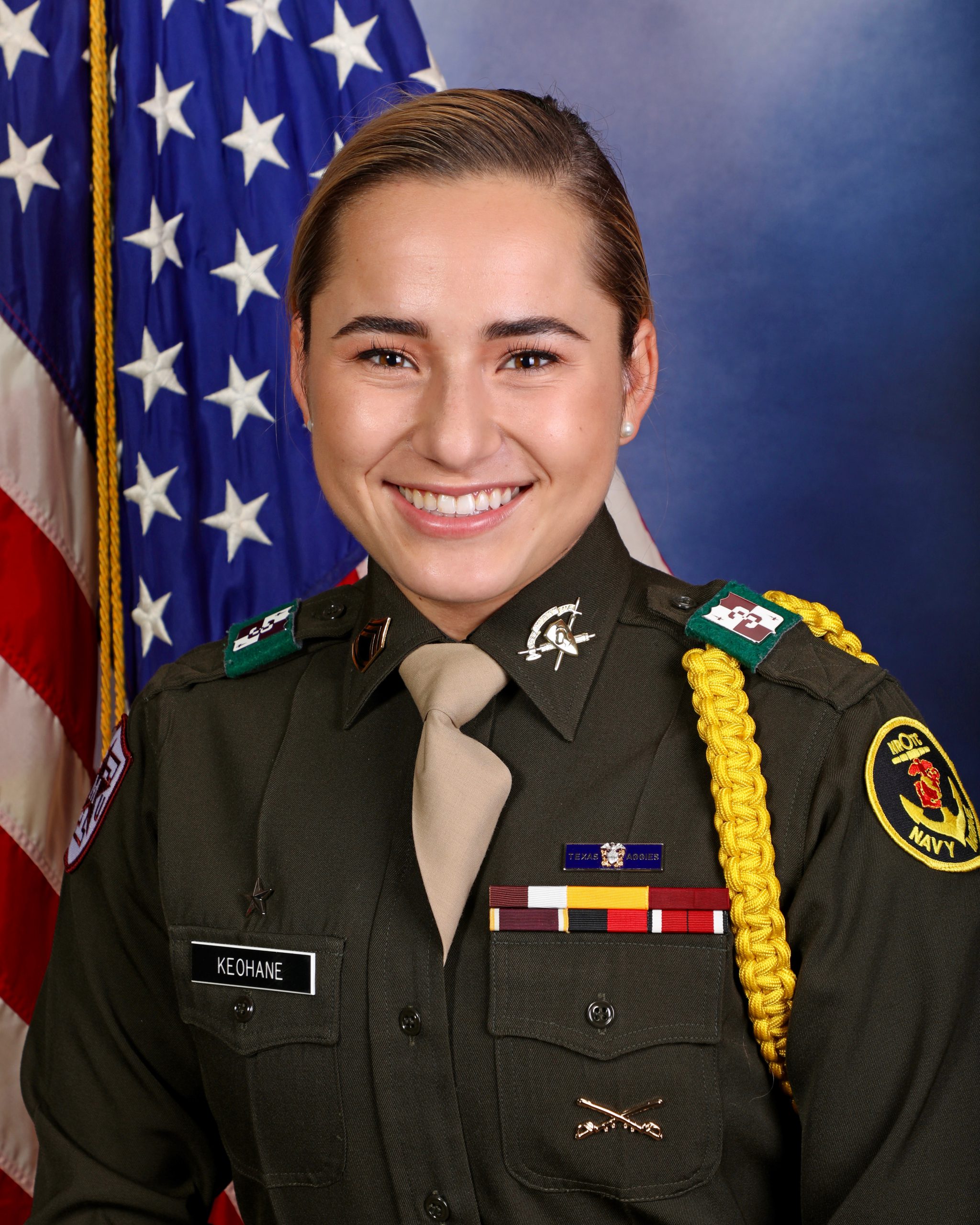 Hometown: Hurst, Texas
Major: Industrial Distribution
Outfit: Company S-2
Erin Keohane '22 currently serves as the Recruiting Officer for Company S-2. Erin has held a variety of positions within the outfit, including Guidon Bearer and Platoon Sergeant. Outside of her outfit, Erin serves as the Public Affairs Officer for the Texas A&M NROTC Battalion and is a Platoon Leader within Parsons Mounted Cavalry. Erin was also previously involved with the Corps Women's Soccer Team for two seasons.
"My experiences in the Corps and in Parsons Mounted Cavalry have taught me to consistently push myself outside of my comfort zone and that true leadership comes from a place of humility," Erin said of her time in the Corps.
Off the Quad, Erin is involved in a number of activities. She has spent much of her time volunteering as a group leader with the John 15 group at Saint Mary's Catholic Church, where she serves as a mentor to freshman students. Erin is also a member of the Professional Association for Industrial Distribution (PAID).
After graduating from Texas A&M in December of 2022, Erin will commission into the United States Navy as an Ensign, where she hopes to serve as a Naval Aviator.