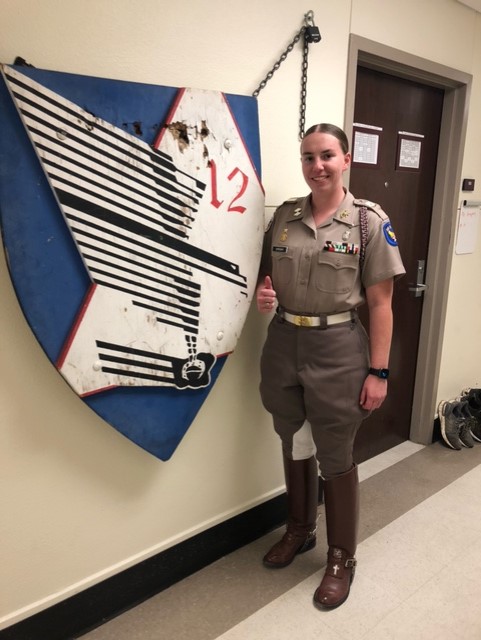 Hometown: Colorado Springs, Colorado
Major: Aerospace Engineering
Outfit: Squadron 12
Emily Shireman '23 currently serves as the Corps Scholastics Officer on Corps Staff. 
On the Quad, Emily is a member of the O.R. Simpson Honor Society, where she serves as a tutor and mentor resource to her fellow cadets. As a freshman, Emily was a member of the Class of 2023's National Champion Fish Drill Team.
Off the Quad, Emily is an active member of Texas A&M's Women in Aviation chapter and Aggie Valor, a Christian organization on campus. 
"Being in the Corps has given me so many opportunities I would never have expected. From competing on Fish Drill Team, to going out to the airport to see flyover planes, to getting to mentor younger cadets; the connections I've built and experiences I've had have been incredible," Emily said of her time in the Corps. 
Upon graduating from Texas A&M, Emily plans to commission into the United States Air Force, where she hopes to become a pilot.