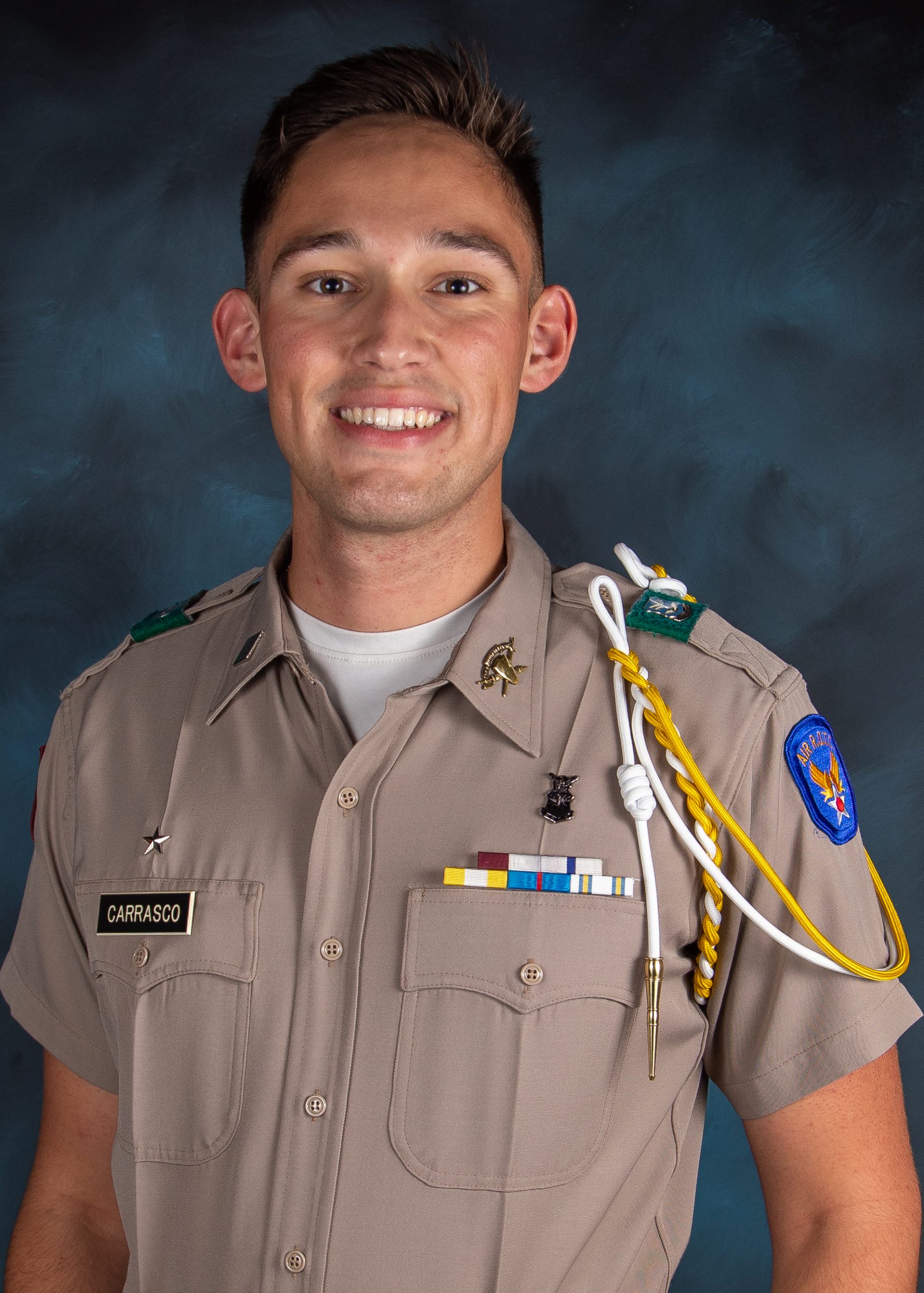 Hometown: Spring, Texas
Major: Computer Science
Outfit: Squadron 21
The current Commanding Officer of Squadron 21, Ivan Carrasco '22 also previously served as the outfit's First Sergeant. In addition to his leadership within the outfit, Ivan is a member of the Ross Volunteer Company.
Off the Quad, Ivan is a member of the Canterbury Episcopal Student Center and Texas A&M's Defense Cyber Leadership Development Program.
"The Corps of Cadets has provided me with challenges that helped develop me into the man that I am today and has given me lifelong friends," Ivan said of his experience with the Corps.
After graduating from Texas A&M, Ivan plans to commission into the United States Air Force as a Second Lieutenant, where he hopes to work as a Cyber Warfare Officer.