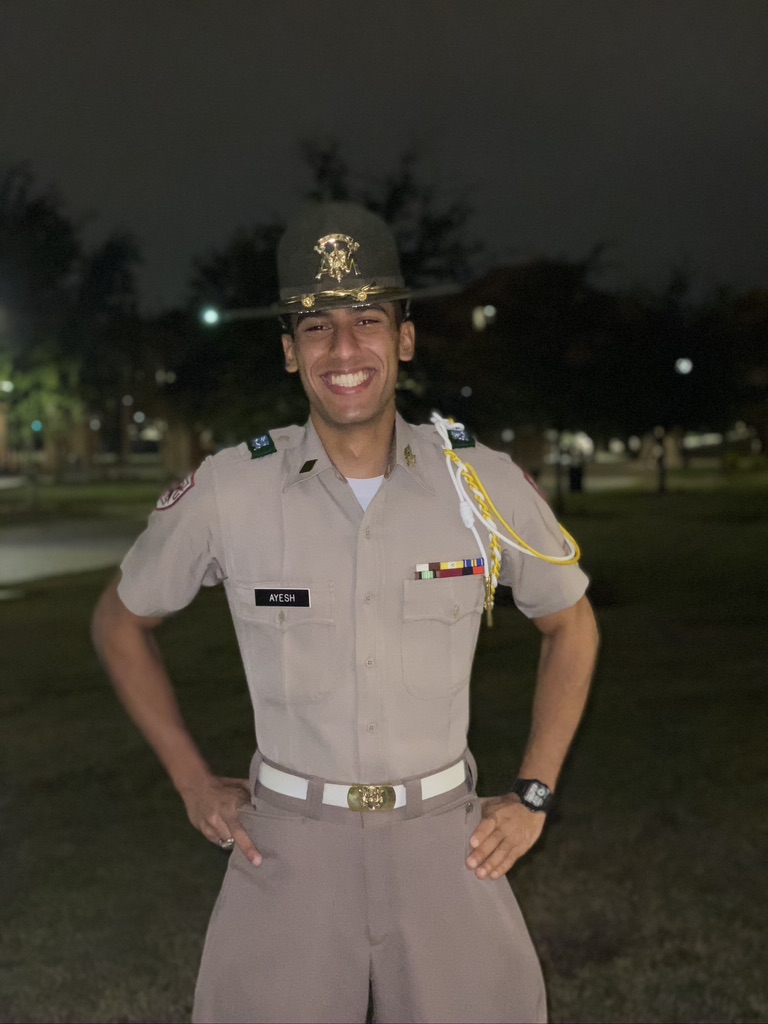 Mohammed Ayesh '21 is an Electrical Engineering major, with a minor in Mathematics, from Hodaidah, Yemen. He is a second generation international Aggie after his father, Faisal Ayesh '91.
Mohammed served as the Squadron 18 Commander this year, and was also a Ross Volunteer. Off the Quad, he was a site leader for "Alternative Spring Break," a volunteer organization under the Texas A&M Student Government Association. Throughout the semester this organization  serves the Bryan/College Station community through weekly volunteer events and projects, and serves a handful of communities nationwide during spring break.
When asked about his goals as a cadet, Mohammed said that he strived to "develop my underclassmen and peers as much as I can." Upon graduation in December 2021, Mohammed plans to attend law school to pursue a career in corporate law. We are proud of him and are thankful for his leadership in the Corps. Good luck and best wishes, Mohammed!