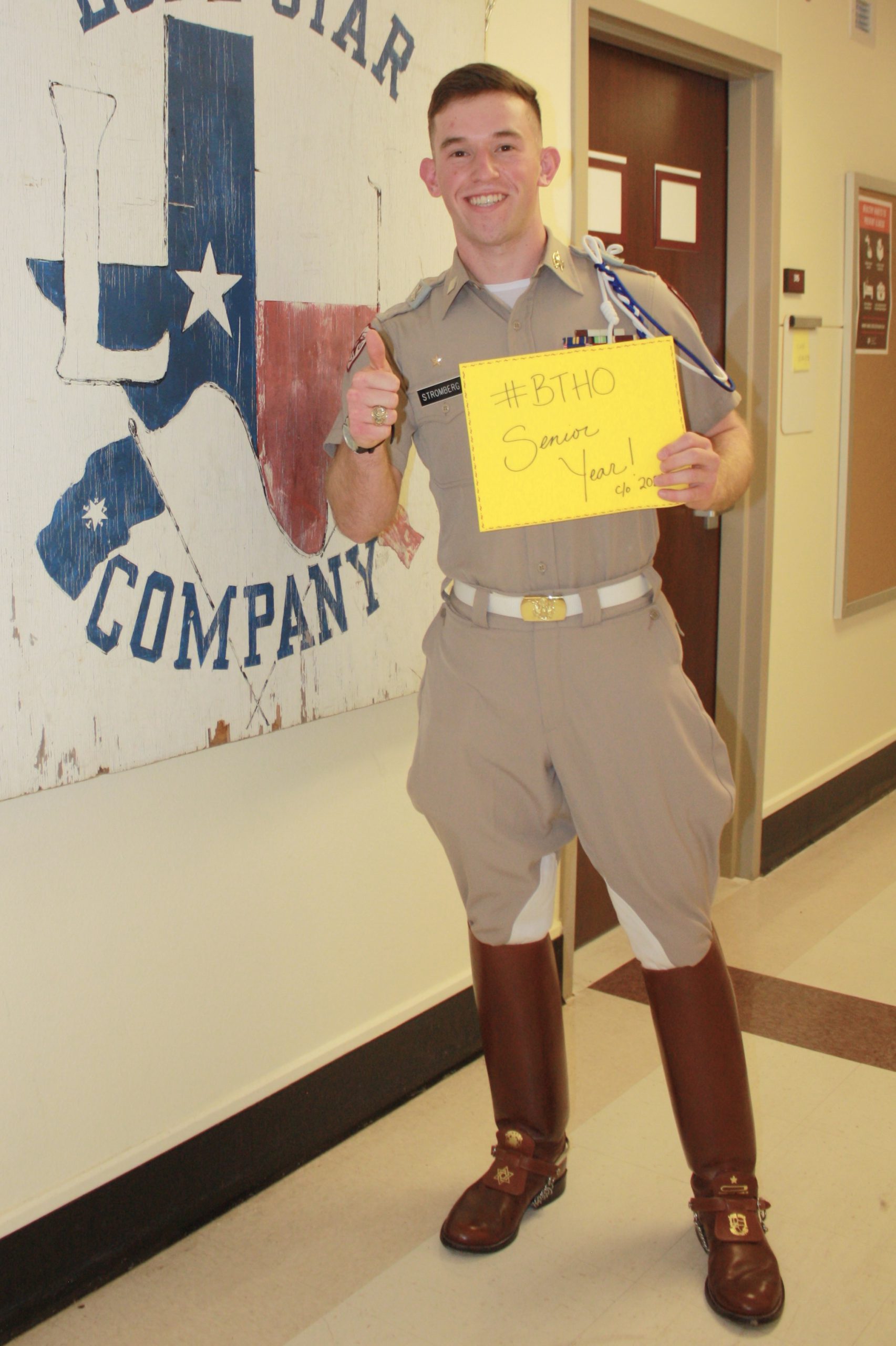 Benjamin Stromberg '21 is a History and Spanish double major from Dallas, Texas, and is a member of Company L-1.
Benjamin is a Platoon Leader in Company L-1, a member of O.R. Simpson Honor Society, and the Captain of the Corps Golf Team. "It gives me great joy to bring together cadets from across the Quad who share a passion for golf and a hunger to compete," he said. Benjamin is most proud of the golf team's mission: providing scholarships to the loved ones of our nation's fallen heroes in partnership with Folds of Honor. "I believe that our team has found a unique way to use the game we love to give to the families of those who have sacrificed everything," he said.
Benjamin was involved with Class of 2021 Class Councils and served as a Fish Camp counselor and a member of Traditions Council. Benjamin will graduate in May of 2021, and will begin work for Aon Risk Services where he'll perform commercial risk management in Dallas, Texas. In addition to his full-time job, Benjamin plans to continue to run his recently formed LLC, GolfRoots. GolfRoots goal is to eliminate the barriers of entry into golf by providing affordable used golf clubs to novice golfers, young business professionals, and anyone looking for reasonably priced clubs. GolfRoots offers a discount to all active-duty military and veterans, and donates 5% of every sale over $100 to Folds of Honor or Veterans Empowered to Protect African Wildlife. We are incredibly proud of Benjamin and his dedication to the Corps and to veterans and their families. We are confident in his future success and wish him the best! Best wishes, Benjamin!