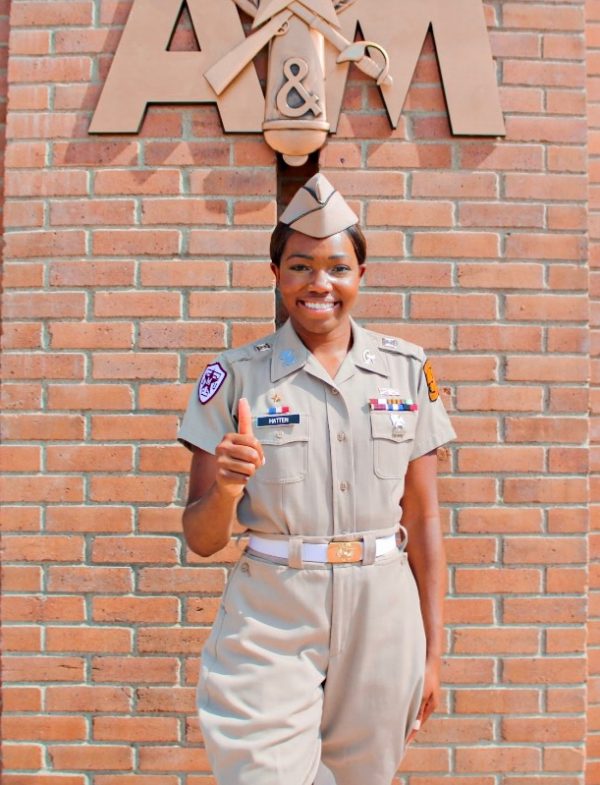 Genesis Hatten '21 is a sociology major from San Antonio, Texas.  She is the daughter of Thomas and Laura Hatten.
"I knew that Texas A&M was the place for me after watching my brother go through the Corps of Cadets and commission into the Air Force in 2014," Genesis said. "I was amazed by the tradition and spirit of the campus that you could see everywhere you went."
During her time at Texas A&M, Genesis has been active on and off the Quad. She has participated in MSC Hospitality and Rudders Rangers. During her junior year, Genesis served on the First Brigade Staff as the Training Sergeant, and this year, she is serving as the Second Brigade Executive Officer.
"I am so grateful for all of the opportunities I have had to grow as an individual and challenge myself to become a better leader," Genesis said.
Genesis will graduate in May 2021 with a Bachelor of Science Degree in Sociology and commission into the United States Army with hopes of branching into the Medical Service Corps or Adjutant General Corps.
We are incredibly proud of Genesis' hard work as a cadet and student, and we are  confident that she will be successful in all of her future endeavors. Best wishes to Genesis Hatten!