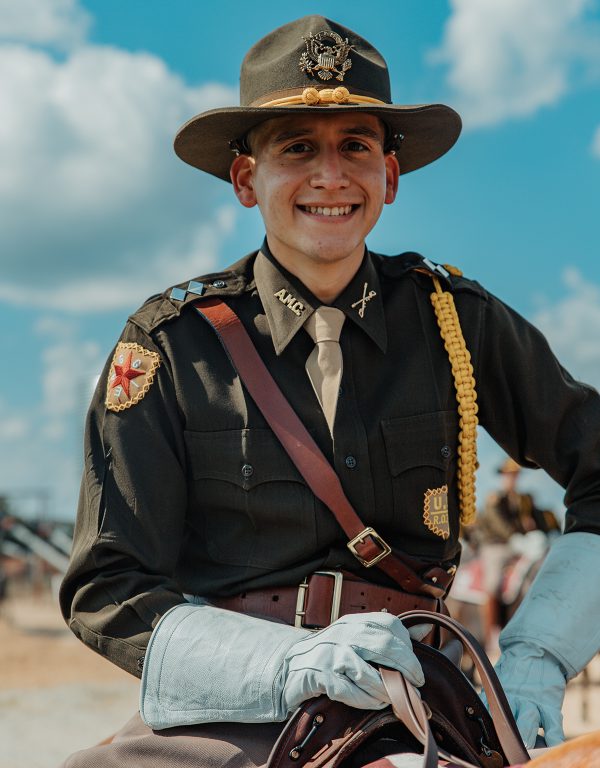 Carlos Cancholas '21 is an International Studies major, with a double-minor in Russian and Military Studies from Fort Worth, Texas. Carlos is the son of Alicia and Silverio Canchola, and is a member of Company N-1.
On the Quad, Carlos has been involved with the Fish Drill Team, Corps Color Guard, Outfit BBQ Team, Parsons Mounted Cavalry, and 2nd Regiment Staff. He is currently serving as the 2nd Regiment Executive Officer. Off the Quad, Carlos is the Liberal Arts Student Council treasurer.
Following graduation in May 2021, Carlos plans to attend Marine Corps Officer Candidate School and then commission as a Marine Corps officer. We are proud of Carlos and his dedication to excellence in all that he does. We wish him the best of luck and are confident in his future success. Good luck and Semper Fi!, Carlos!