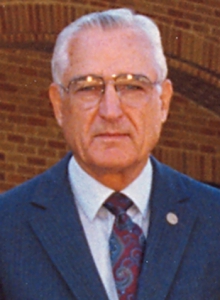 Forthright leadership is the hallmark of Weldon Kruger's character. Corps Commander his senior year, he graduated with a petroleum engineering degree. He quickly earned a master's degree, then served two years as an Air Force officer.
In 1956, he joined Exxon Corporation as a junior engineer, rising steadily to corporate vice president. Throughout his career, he has graciously lent his leadership to his community and to Texas A&M. He is a past president of the Association of Former Students.
A member of the Board of Regents' "Blue Ribbon" Committee, he helped chart the course of the Corps of Cadets into the 21st century. He also has been a caring and involved mentor, sharing his leadership acumen with individual cadets and units alike. In 1996, he was named a Distinguished Alumnus.