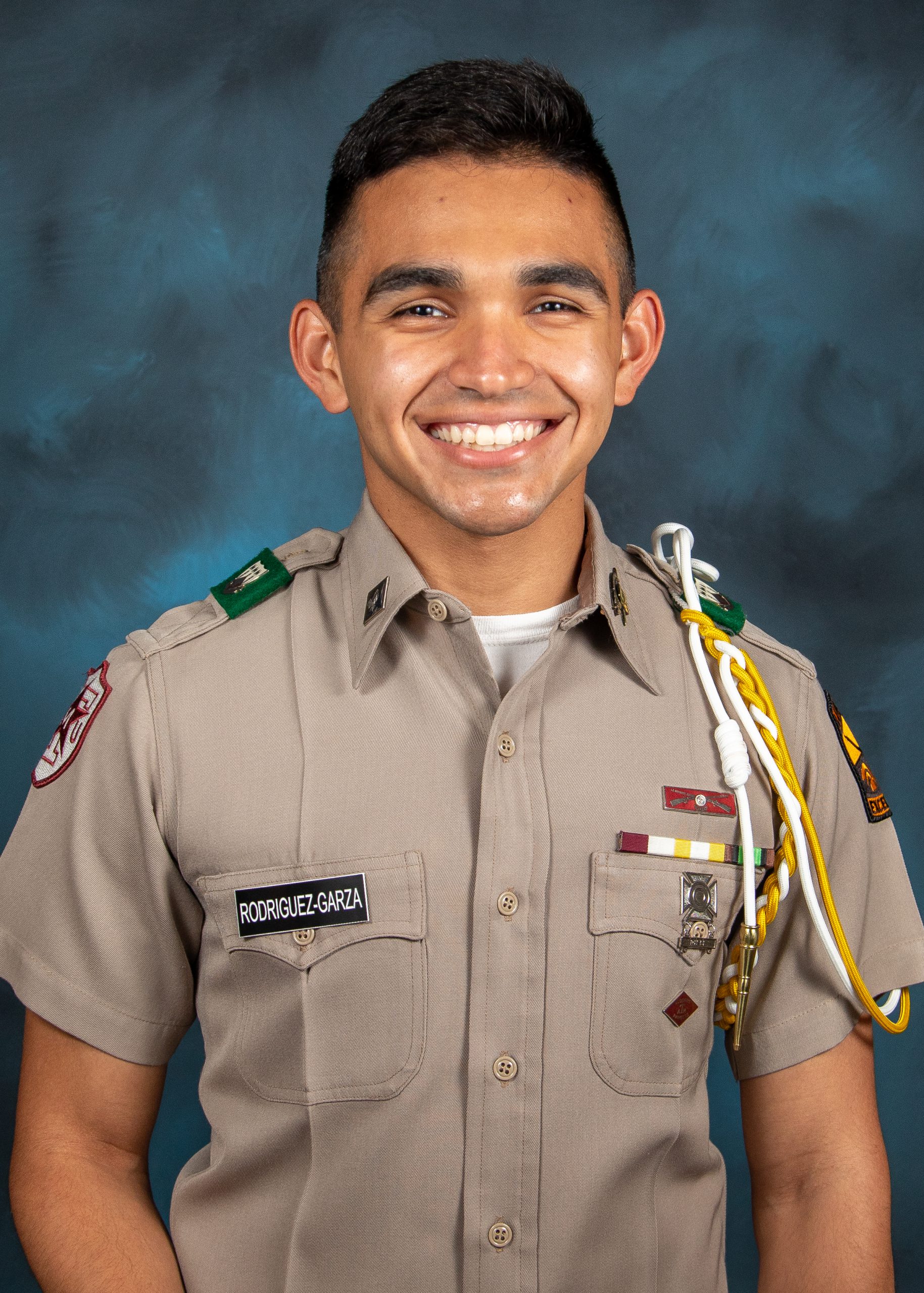 Hometown: Harlingen, Texas
Major: Mechanical Engineering
Outfit: Company A-1
The 2021-2022 Commanding Officer of Company A-1, Michael Rodriguez-Garza also serves as a Ross Volunteer.
Previously, Michael served as a Weapons Squad Leader for Rudder's Rangers. 
"I joined the Corps of Cadets to define who I was. To me, the Corps is a place to practice discipline and show erudition. Over my four years here, I have been able to hone my skills and become the leader I was meant to be. I have endured many challenges throughout my Corps experience, and I am able to look back on them and be proud of what I have accomplished," Michael said of his time in the Corps.
After graduation, Michael will commission into the United States Army as a Second Lieutenant. Michael would like to serve as an Engineering Officer.