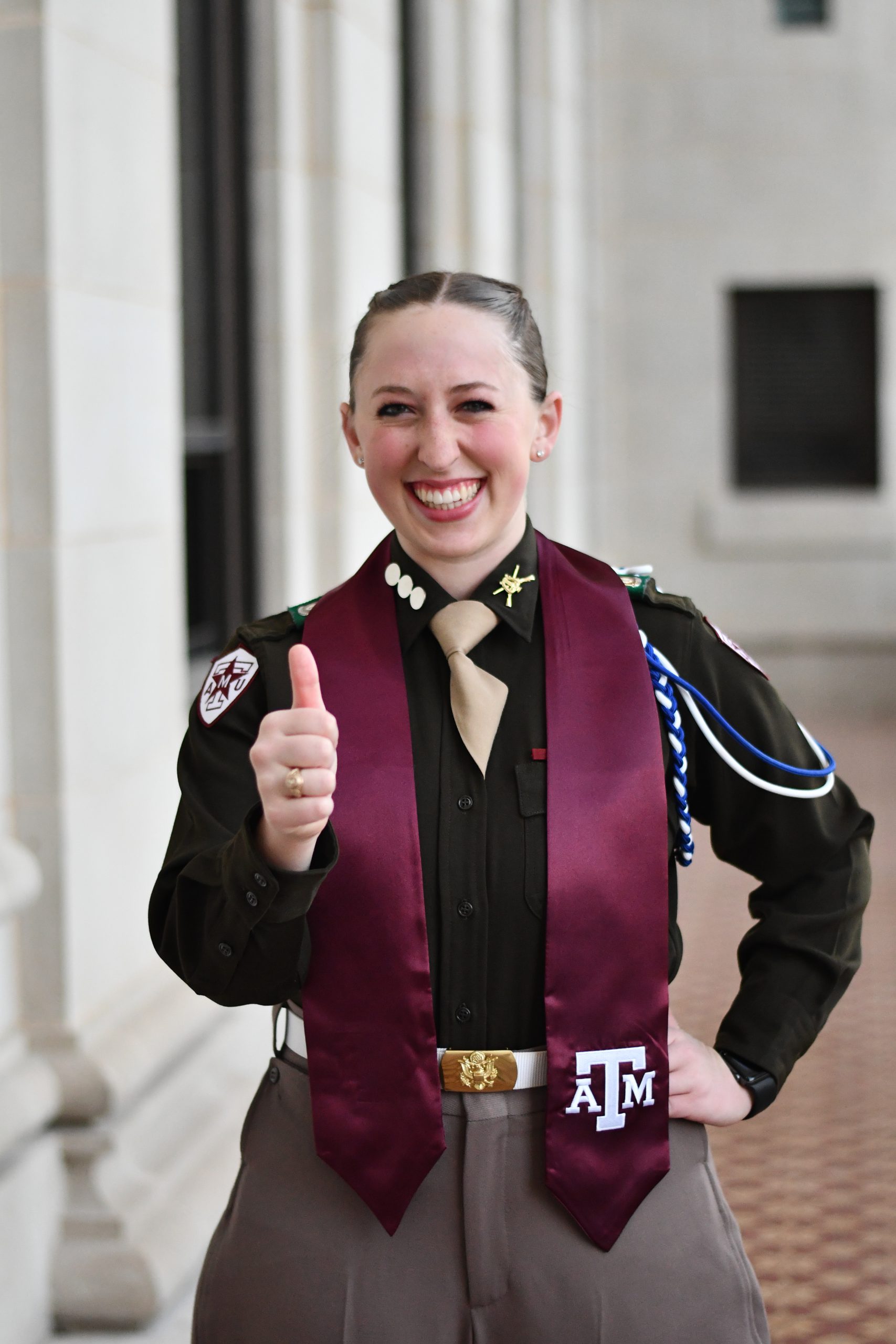 Hometown: Whitehouse, Texas
Major: Elementary Education
Outfit: C-Company
Courtney Eeds '22 is a current member of C-Company in the Fightin' Texas Aggie Band, Courtney serves as the outfit's Second Platoon Leader and Public Relations Officer. In addition to her leadership roles within C-Company, Courtney is also the Executive Officer for the O.R. Simpson Honor Society. 
Off the Quad, Courtney is a member of the Traditions Council where she serves as the Internal Vice Chair. In this role, Courtney works alongside the Chair and External Vice Chair, and oversees the Bonfire Remembrance, Membership Development and Ring Scholarship Committee Chairs. Courntey is also a student worker for the University Center and Special Events Office, where she assists various departments and student organizations in booking meetings at the MSC and in Rudder Tower. 
"The Corps has given me countless experiences that I would not be able to receive in any other organization at any other university. I have strengthened my leadership abilities, learned time management, built relationships across the Quad and have networked with countless former Aggies. I am grateful for my time spent in the Corps and my former upperclassmen who poured into me, so that I could pour into those within my outfit and across the band," Courtney said of her time in the Corps.
After graduating from Texas A&M this fall, Courtney plans to stay in College Station and work as an elementary school teacher.