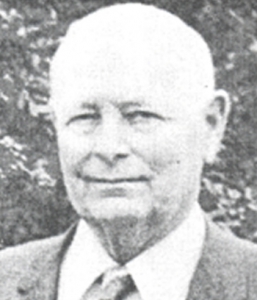 Colonel George J. Eppright of Manor served a noteworthy career as a military pilot, farmer, rancher and philanthropist. Graduating with bachelors of science degree in electrical engineering, Colonel Eppright was commissioned a second lieutenant in the United States Army Air Corps.
His Air Force service included earning the Distinguished Flying Cross while flying as a test pilot in the Experimental Engineering Test Division at Dayton Ohio. Following retirement from the air Force, Colonel Eppright pursued farming and ranching in Travis County.
Throughout his military and civilian career, Colonel Eppright has been an active supporter of many of Texas A&M's programs including the Corps of Cadets and the 12th Man Foundation. A residence hall was named in his honor in 1989.