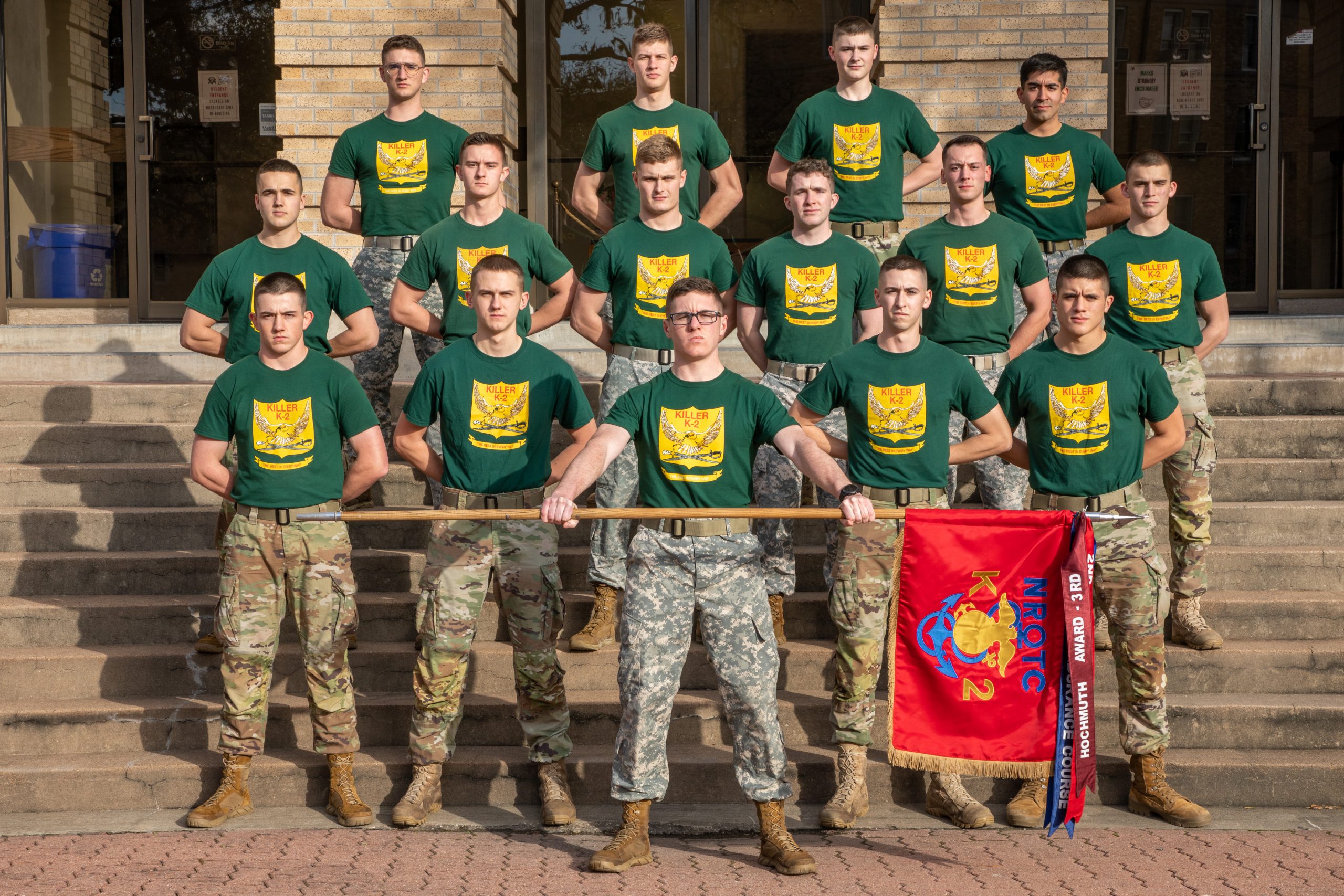 In alignment with Texas A&M's  core value of selfless service, members of the Corps of Cadets are always searching for ways to give back to our university, our local community, our state, and our country. This year, Company K-2 has chosen to give back to our nation's veterans by participating in this year's Infinite Hero Honor Challenge as part of the Tough Mudder competition. To compete, K-2 must raise an initial amount of $5,000 which will be donated to the Infinite Hero Foundation.
"The Infinite Hero Challenge is a 10 hour endurance course created by the Infinite Hero Foundation and Tough Mudder. This event was established to raise funds for our veterans in need of family support, physical rehabilitation, and suicide prevention resources," Alex Holden, Commanding Officer of Company K-2, said. 
Through their participation, members of K-2 hope to raise $10,000 for the Infinite Hero Foundation and earn a place as one of the challenge's top performing teams. 
"When we found out that Tough Mudder was sponsoring the Infinite Hero Challenge here in Brazos County this year, we knew that we couldn't let this opportunity slip by us. We pride ourselves on our motto, "The Best in Every Way", and we will continue to illustrate this by never backing down from a challenge. We hope that the funds we raise will not only help veterans in need, but also help support those in our community and shed more light on the charitable acts of the Infinite Hero Foundation," Holden explained. 
K-2's participation in this challenge comes from a deep rooted company tradition of selfless service, Holden says. 
"The majority of Company K-2 aspires to become United States Marines and Sailors after we graduate and commission. We all have a passion to serve our great country in the name of freedom, and we know that freedom isn't free. We welcome any chance we are presented to give back to the men and women that have already given so much for our freedom."
If you would like to donate to Company K-2's fundraiser for the Infinite Hero Challenge, visit here. Any amount is greatly appreciated, and the Killers would like to send a huge thank you to those that have already donated. 
Story by: Robin Nelson '22