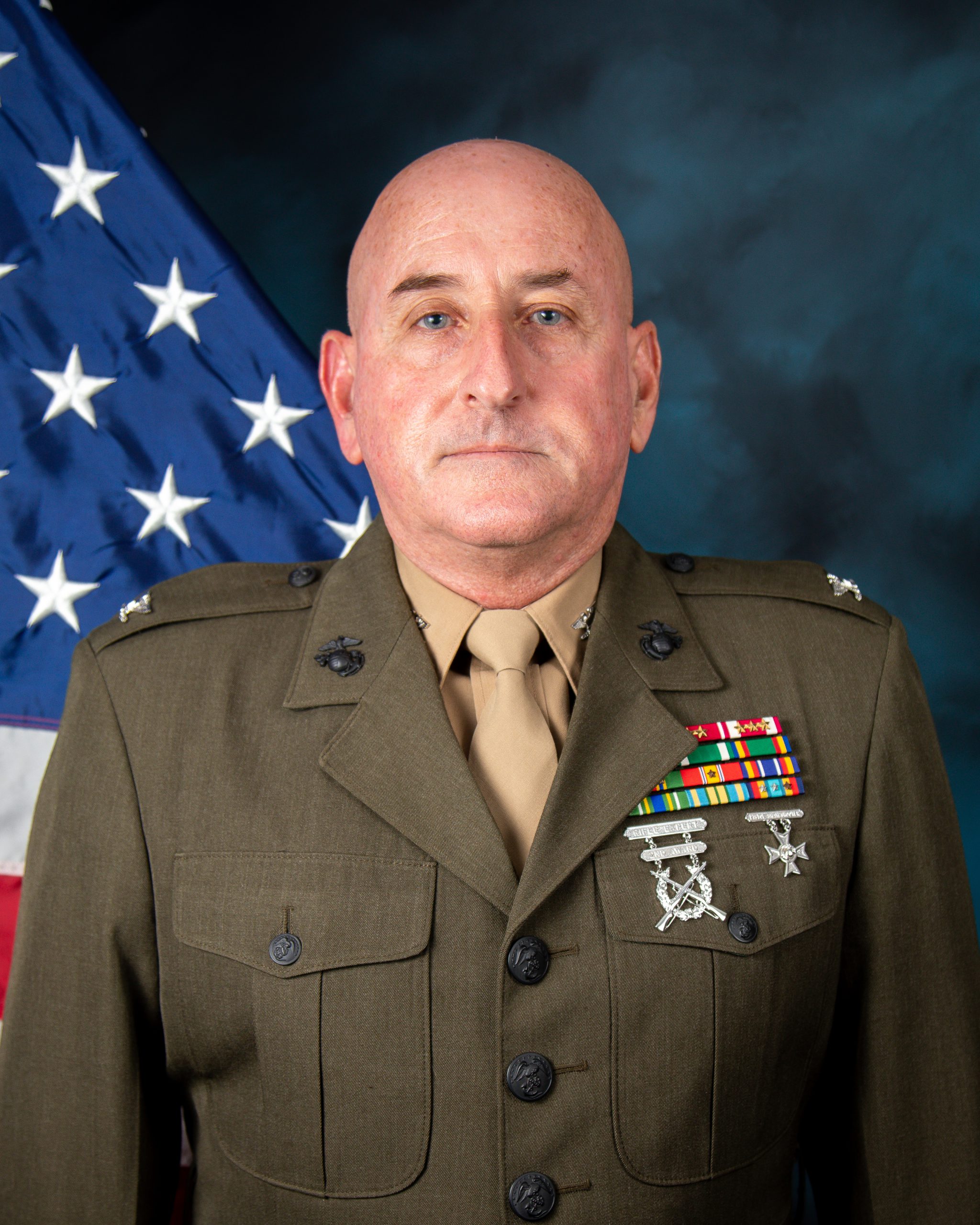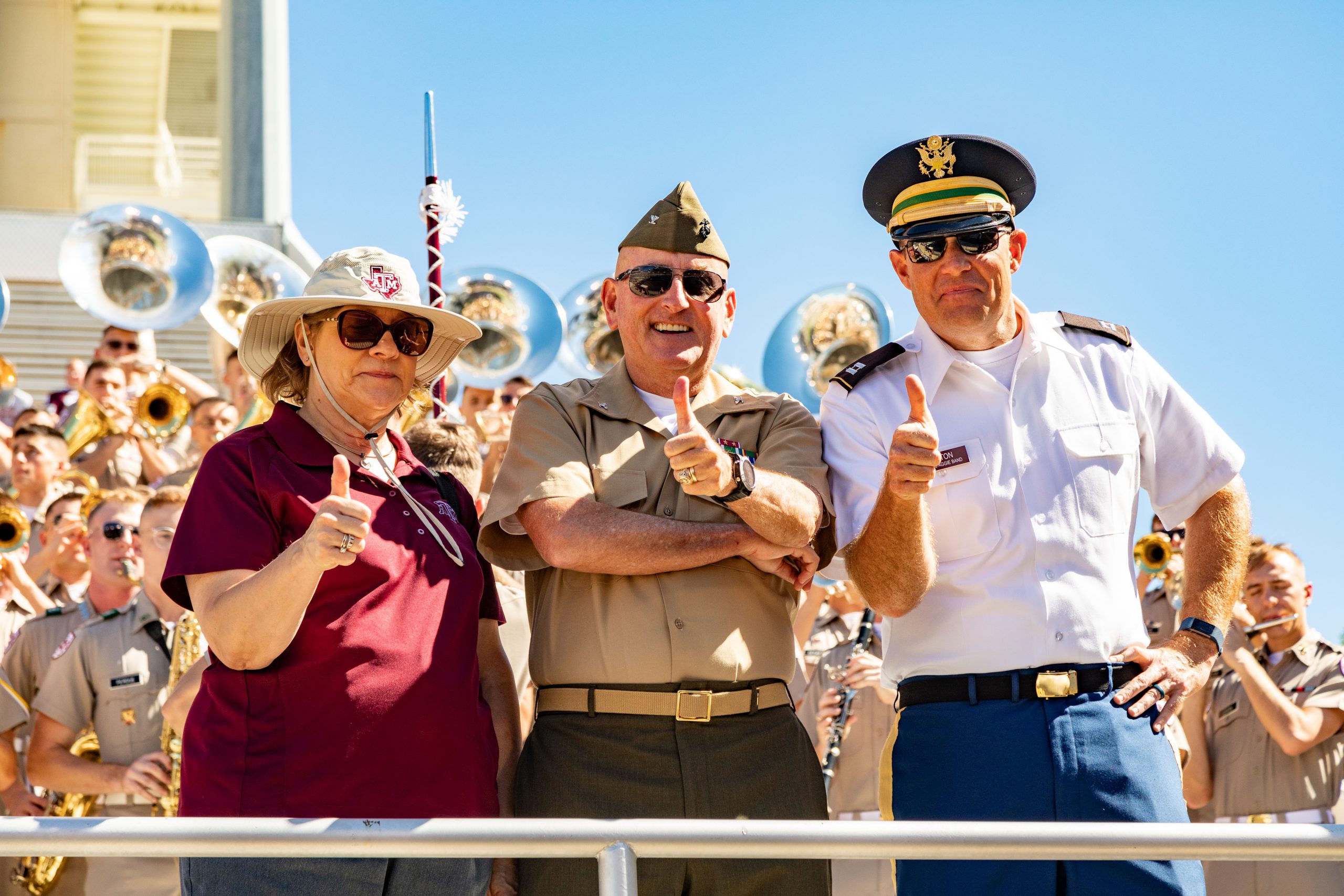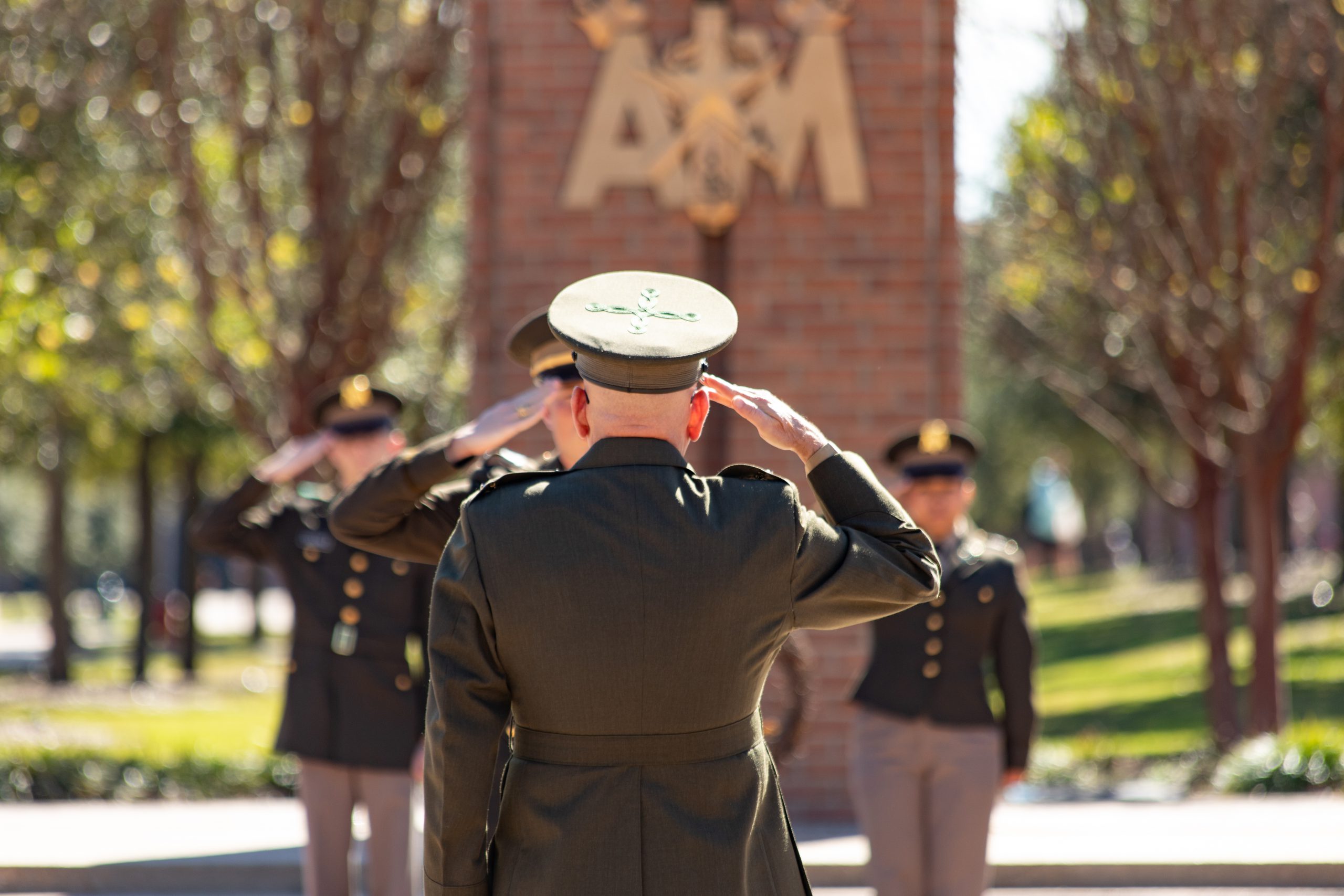 In August of 1974, Colonel Byron Stebbins '78 (USMC, Ret), arrived on Texas A&M's campus as a fish in the Corps of Cadets. Little did he know, this was his first step into a lifetime of opportunity, experiences and service with the Corps. 
"Back then, we didn't have Freshman Orientation Week, you just checked in. You also didn't get to choose your outfit, it was just assigned to you. So I came up here with my parents, got assigned to Company N-1 and was told to go to the fourth floor of dorm six. I went up, introduced myself and started doing push-ups probably within the first ten seconds. At that point, my dad stepped over me and started putting some of my things away in my room. It was then I knew I had definitely found a different college experience," Colonel Stebbins recounted. 
As he progressed through the Corps, Stebbins went on to become a member of the Fish Drill Team, Recon Company and the Ross Volunteers. As a junior, Stebbins was named the Sergeant Major of the First Regiment, and went on to become the commander of the major unit the following year. The relationships that he built through these involvements are what Stebbins describes as the key component of the Corps. 
"The camaraderie that you build here as you get involved in these different things is what the Corps is all about. Having your fish buddies, in addition to your buddies from other parts of the Corps, allows you to create these lifelong relationships. It's been 44 years, and I still get phone calls from my buddies." 
In addition to the relationships that were built throughout his Corps experience, Stebbins says that the lessons the Corps teaches are just as valuable. 
"As a freshman, you learn about yourself. You learn to put up with frustration and failure, but you also learn about what your true capabilities are. You come in thinking that you can accomplish one thing, but you later realize that you can actually accomplish much more. Once you get to the highest point in the experience, you realize that there's nothing you can't do as long as you put your mind to it and you're willing to work hard for it." 
On December 9th, 1978, Stebbins graduated from Texas A&M and was commissioned into the United States Marine Corps as a Second Lieutenant. From there, he led a very successful career before retiring as a Colonel. 
"I went on to become an Aviation Supply Officer. I figured that I would serve my four years in the Marine Corps and go into an aviation career wherever I wanted, but, 30 years later, I retired from the Marines as the Chief of Staff in Okinawa."
After his retirement from the Marine Corps, Stebbins and his family quickly moved to College Station, where he was once again reunited with the Corps of Cadets. 
"In the Summer of 2008, My family and I left Okinawa on a Friday and I returned to the Corps of Cadets as a Cadet Training Officer the following Tuesday. I had actually bought a house in College Station in 2006, because I knew that we would be coming back to live here. I just didn't know that I would be returning to the Corps, which has been a very unique experience for me," Colonel Stebbins said. 
For the past 14 and a half years, Stebbins has served the Corps in several roles, from Cadet Training Officer to most recently as interim Commandant. Throughout his time as a member of the Commandant's staff, Stebbins says that he still sees similarities between the cadets of today and those from his time as a student. 
"They say that you can't go home again, but you can. You just have to know that home is going to be different. From 1978 to 2008, there was so much that had changed, and even since 2008, there's been even more change. But there are still similarities. The cadets of today still have the same passion that we did for this place. The Corps is a unique organization at a unique university, and these cadets still place the same value on tradition that we always have. We share that same bond, we march on the same drill field, live in the same dorms, and we all still go to Duncan. When all is said and done, we all graduate and can say that the unique experience that we had in the Corps is what got us to where we are today." 
When reflecting on his experience as a staff member, Stebbins says that serving in this capacity has been very rewarding.  
"Working with the cadets, watching them grow and being able to teach them how to take care of themselves and their issues has been my favorite part of working here. It has been my honor and privilege to work with them for the past fourteen and a half years, and I know we have all had the best interests of the cadets in our hearts." 
As he approaches his retirement from the Corps in early December, Stebbins has now seen almost a decade and a half's worth of cadets grow and develop into leaders. While wrapping up his time as a staff member and mentor, Stebbins has some advice for current and future generations of cadets.  
"My advice to cadets is always to have fun with what you're doing, understand that you're not going to learn it all in one day, and know that this program here in the Corps of Cadets is going to shape you for the better."
After an impactful career with the Corps of Cadets, with many efforts that have left the organization better than he found it, Stebbins says that serving the local community and visiting his children are among his retirement plans. 
"My wife and I have our eyes on doing Meals on Wheels and volunteering with the Brazos Valley Food Bank. I also hope to do some volunteer work with the Corps of Cadets Association. I am really looking forward to going to visit my kids and my grandkids. They're spread out all across the country and the world, so the idea is to spend time with them, mess their houses up and move onto the next one!"
Though his time on the Commandant's staff has reached its end, the impact that Stebbins has had on the Corps of Cadets is enough to last a lifetime. For his entire adult life, Stebbins has been a selfless servant to our country, Texas A&M and the Corps of Cadets.
Story by: Robin Nelson '22