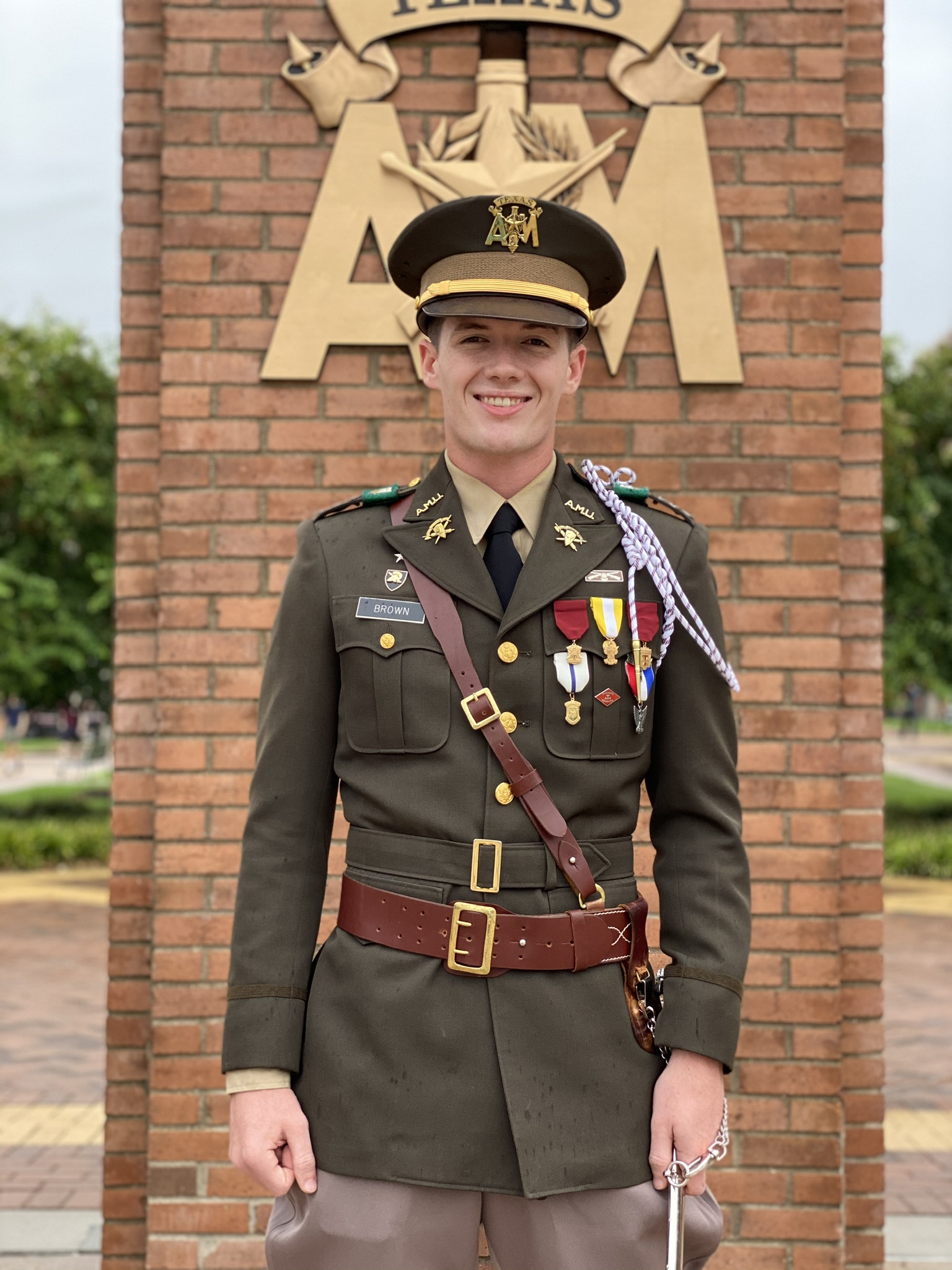 William Brown '21 is an International Studies major from Quinlan, Texas. Originally from Company I-1, he now serves as the 3rd Brigade Commander.
On the Quad, William has served as the Sergeant Major of 1st Brigade, the Rudders Rangers Supply Officer, and the Army ROTC Warrior Battalion Intelligence Officer.  He is an active member of the Ross Volunteers, Rudders Rangers, and Ranger Challenge. William has also a member of the O.R. Simpson Honor Society, and Corps Center Guard. Off the Quad, he has been involved with Russian Club and the Student Conference on National Affairs.
"I am extremely thankful for all the opportunities I've been afforded during my time in the Corps, as they have shaped me into who I am today. The Corps may not always force you to become a better leader, however I believe it provides all the tools a young adult could ever need to flourish and grow," he said.
Upon graduation in May 2021, William will commission into the Army as an Infantry Officer. He hopes to make a career out of the military but is yet undecided. We are proud of William and wish him the very best in his future endeavors. Good luck and Gig 'em, William!