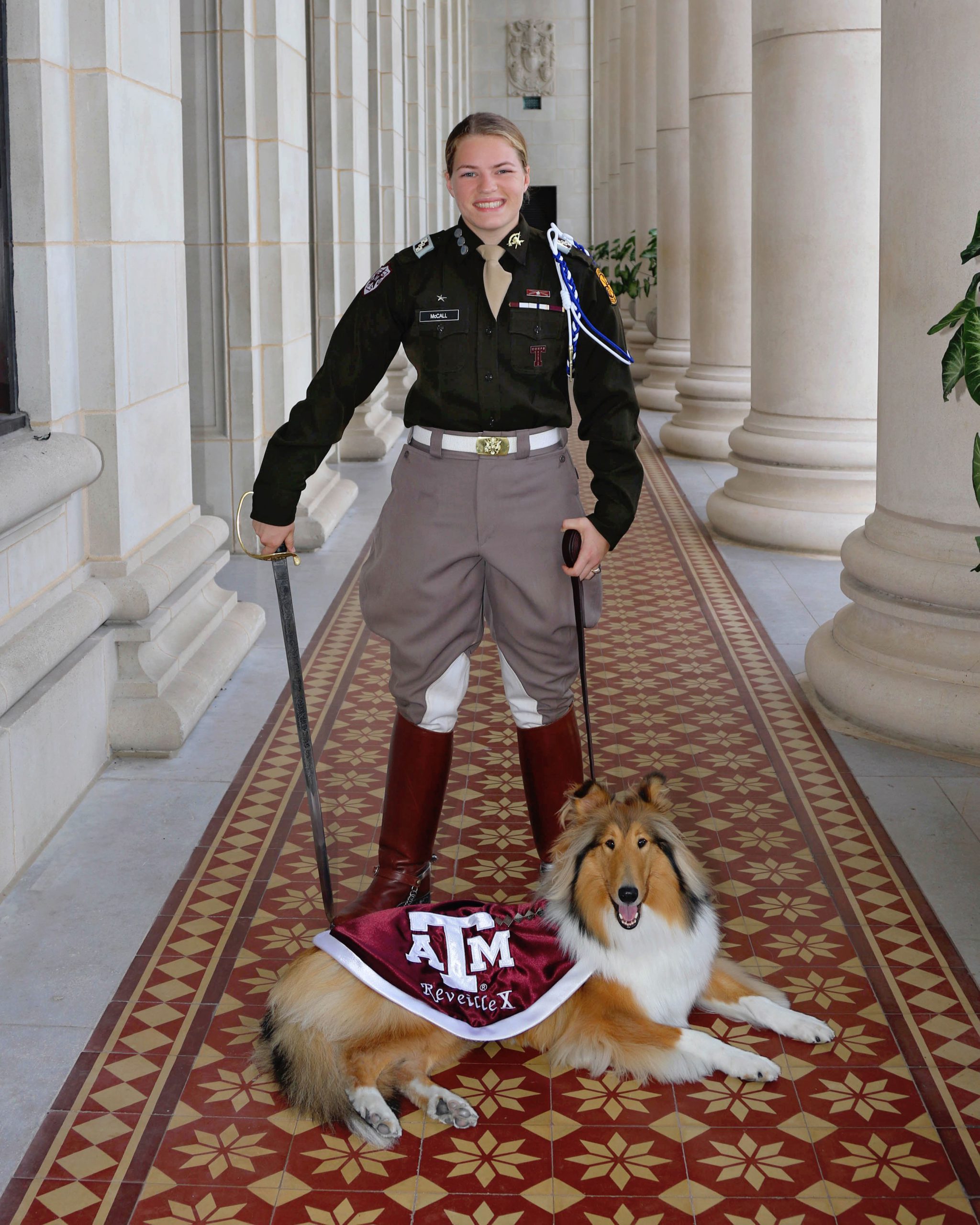 Hometown: Bryan, Texas
Major: Kinesiology
Outfit: Company E-2
Kaywin McCall '22 is a member of Company E-2, where she also serves as a Training Officer. 
 On the Quad, Kaywin is currently the team captain of the Corps Women's Basketball team. She is also a member of the OR Simpson Honor Society and serves as a Platoon Leader in Alpha Company for Texas A&M's Army ROTC. Last year, Kaywin was named the "Strongest Female Cadet in the Corps," posting the highest squat weight, bench weight, and performing the most pull-ups.  
 Off the Quad, Kaywin is a pool manager for the City of Bryan and trains new lifeguards during the summer while also running weekly in-service training sessions. Kaywin also coaches the middle school girls basketball team at Brazos Christian, where her players are coming up on an undefeated season. Kaywin enjoys working out at Crossfit Obey in Bryan, which is a Christian based CrossFit gym. 
"The Corps has helped me grow in my leadership abilities, which I have used in Army ROTC officer training this past summer. I have grown my personal Aggie network in ways I never thought possible," Kaywin said.
After graduation, Kaywin plans to commission into the Army National Guard, while her soon-to-be husband, Anthony Niemiec, plans to commission into the Army as an Armor Officer.  Kaywin also plans to go to TEEX Academy for firefighting and paramedic studies, where she later hopes to work in emergency medicine.
View the video below to learn more about Kaywin's work with Brazos Christian and her journey with the Corps of Cadets.