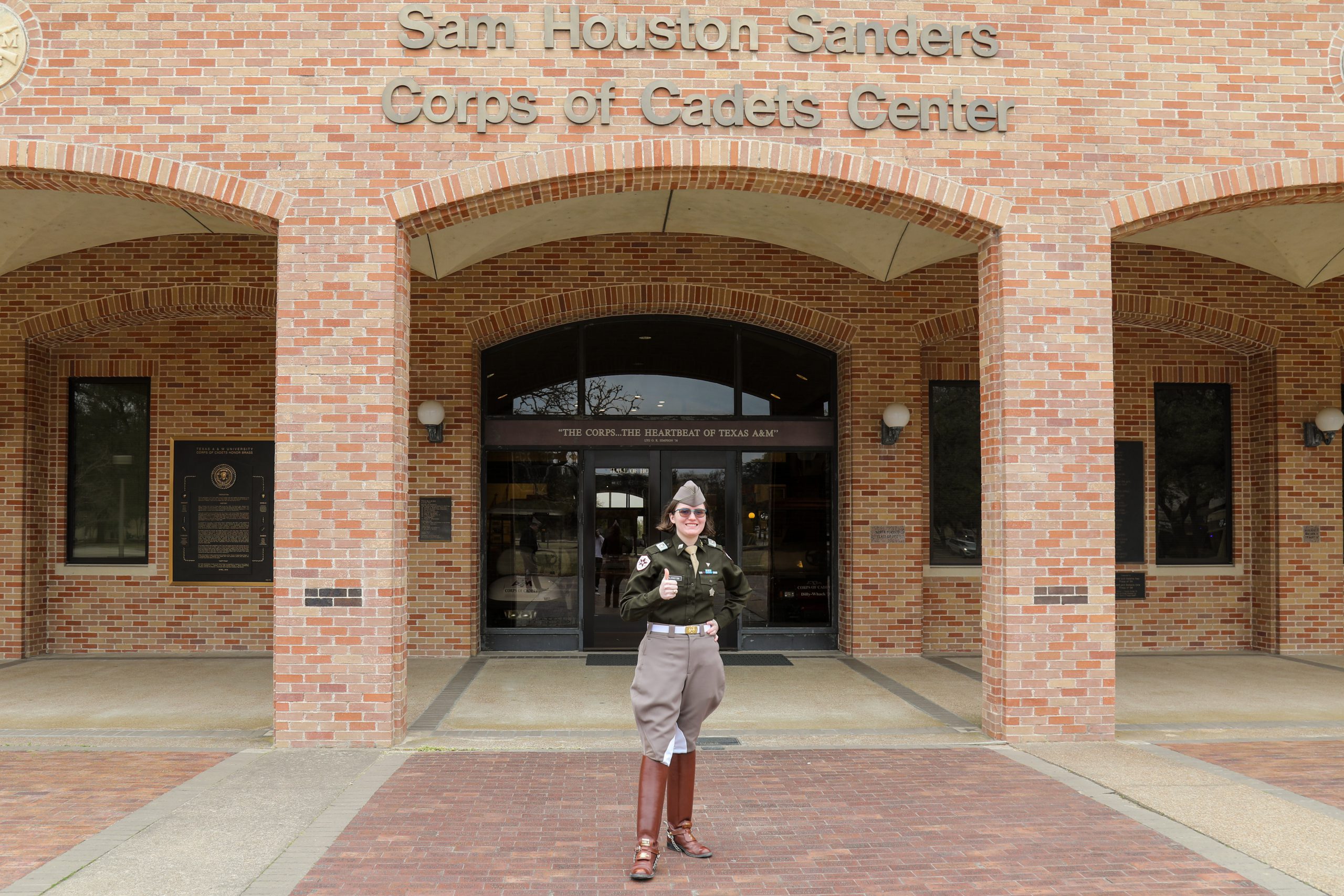 Hometown: Carrollton, Texas
Major: Technology Management with a minor in Business
Outfit: C-Company
Rachel Talkington '22 is a member of C-Company in the Fightin' Texas Aggie Band, where she currently serves as the outfit's Career Readiness Officer. In addition to her leadership role within her outfit, Rachel also serves as the Commanding Officer of the Corps Center Guard.
Rachel has participated in a number of activities throughout her time at Texas A&M, including the Cyber Operations Unit and the University's Concert and Symphonic bands. Prior to being named the Commanding Officer of the Corps Center Guard, Rachel served as the special unit's Guidon Bearer for the 2019-2020 academic year, and the First Sergeant for 2020-2021. 
"The Corps has given me experiences that I would not have anywhere else. I've been able to spend the last four years with some of the best friends that I will ever make. I have had leadership challenges and experiences that I never could have dreamed of. I have been changed by the Corps and I believe that it has made me better," Rachel said of her time in the Corps.
Upon graduating from Texas A&M in the Spring of 2023, Rachel plans to work in the Information Technology field and one day work for her family's business.