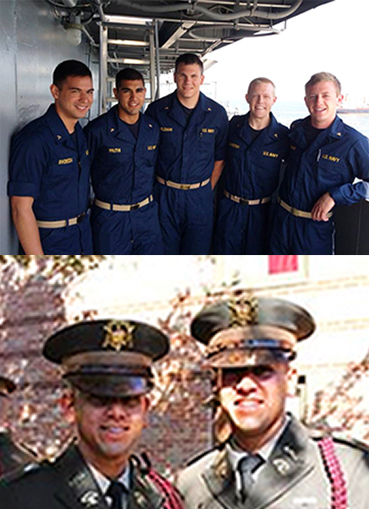 Netan Pruthi '14 is a Chemistry major with a minor in Psychology from Sugarland, Texas. He is the son of Lata and Ashok Pruthi and brother of Ryan Pruthi '16 of Company N-1. Netan will serve as the Commander of Company E-2 for the 2013 – 2014 year.
Active within the Corps of Cadets, Netan is contracted with the United States Navy and spent part of this past summer on a 1st Class Cruise on the USS George H.W. BUSH (CVN 77). He contributed to United States Naval history as he helped make preparations to make the first carrier-based arrested landing of the X-47B Unmanned Combat Air System (UCAS) aircraft on an aircraft carrier.
Outside the Corps, he is a member of the National Society of Collegiate Scholars, the Chemistry Society, Habitat for Humanity, the Hindu Student Council, the Indian Student Association, the Puerto Rican Student Association and the MSC Committee for the Awareness of Mexican-American Culture (CAMAC).
Netan will graduate in May 2014 and commission into the United States Navy with aspirations to become a Surface Warfare Officer designated in the nuclear power community. He has an interview with the Navy Nuclear Propulsion Program in November.
Netan Pruthi is an exceptional leader and is doing a superb job as the Commander of Company E-2. He is a highly motivated and driven young man, and he strives for excellence in all that he does – both in the Corps and in the Naval ROTC Program. Netan has all the tools and passion to become a great success at whatever he chooses to do, and I have no doubt that he is going to have a stellar career in the United States Navy. I am very proud of Netan and know he is going to excel in the future in all that he does. He is truly a "Soldier, Statesman, and Knightly Gentleman" in every way.