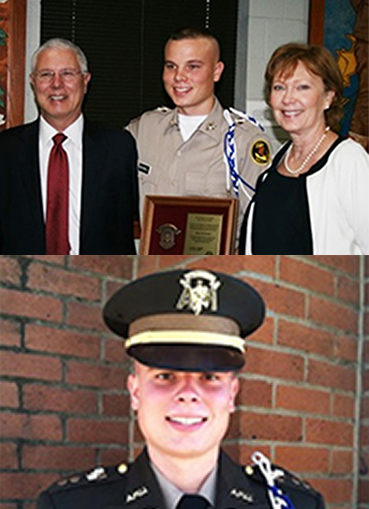 Active in the Corps, Matt served as Scholastic Sergeant on Corps Staff his junior year, Vice President of Mentorship for the O.R. Simpson Honor Society, and was a delegate to the Nichols' Rising Leaders Conference. He also served in E-2 as an Assistant Squad Leader and Public Relations Officer. Matt participated in the Corps International Excursion to Doha, Qatar in 2012 and received his Academic Certificate in Leadership Studies last month.
Outside the Corps Matt is a member of the College Republicans, the BDO Pathway to Success Program and attended the Freshman Leadership Development Retreat. He has served as a leader in the Ethics Accountability Group (EAG), a group coordinator for the Big Event, and serves as a volunteer for the Reptile Hospice and Sanctuary of Texas. Matt has completed two internships – GE Capital Equipment Finance in Irving, Texas and PricewaterhouseCoopers in Chicago, Illinois.
Matt was selected as a Graduate Assistant for Finance 635 this summer and for Finance 434 in the fall and spring semesters. He is Chair of the ConocoPhillips SPIRIT Scholars for next year.
Matt attributes much of his success at A&M to his Corps 21st Century scholarship donor and mentor Mr. Ed Daniels '48 and aspires to work in the oil and gas industry after his graduation in May 2014.
I am very proud of Matt's excellent academic achievements, his commitment to the Corps of Cadets and his active participation in the numerous programs offered at Texas A&M University. We look forward to seeing Matt achieve great success in the future, and wish him well as he goes out to become a well- educated leader of character for our state and nation. Best wishes, Matt!