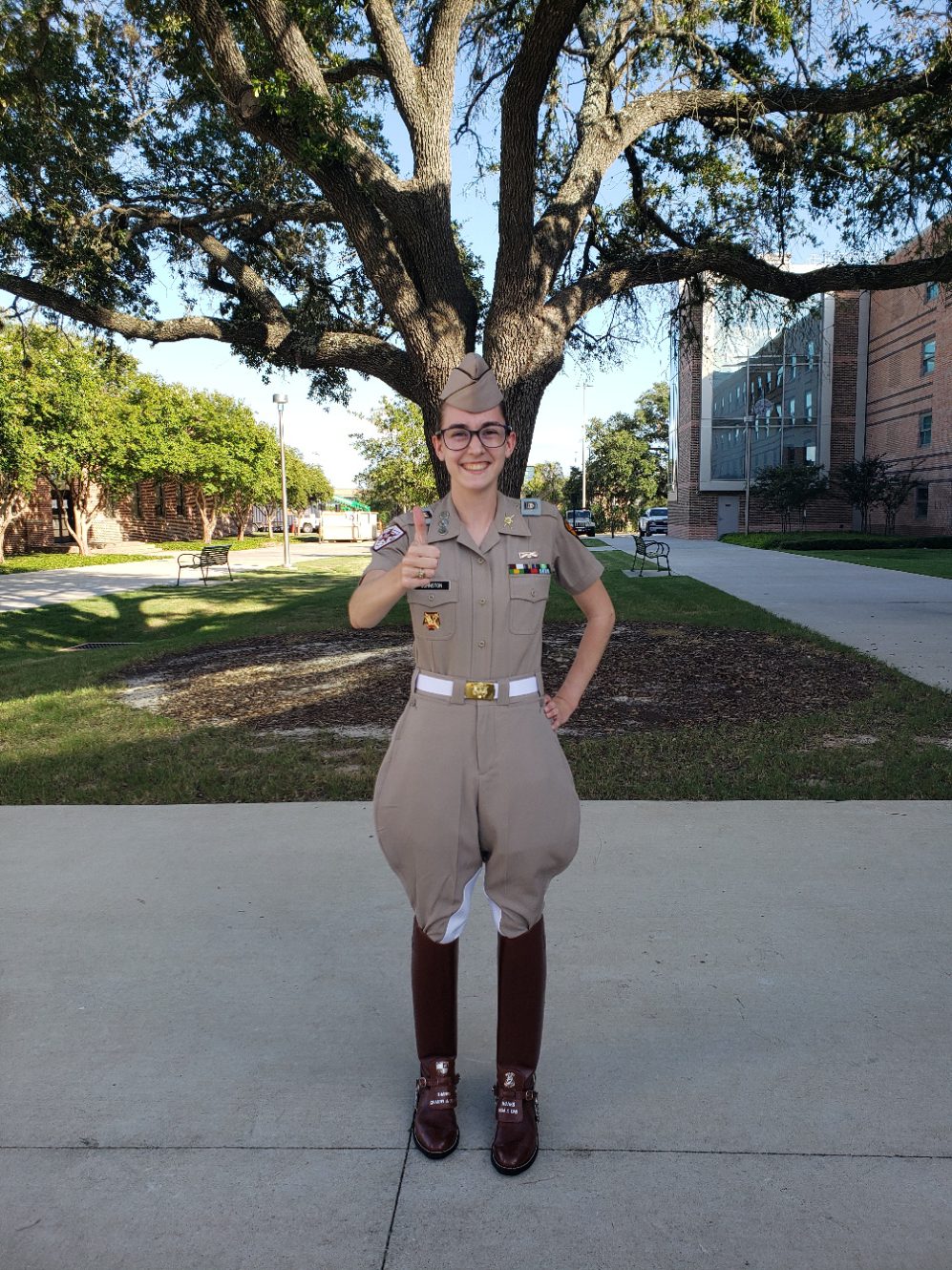 Claire Johnston '21 is an Animal Science major from Mankato, Minnesota. She is originally from A Company in the Aggie Band, but has served on both Combined Band and Infantry Band staffs.
Claire currently serves as the Infantry Band Logistics Officer, and is also the Dorm 10 Housing Officer. She also serves as the Executive Officer of the Darling Recruiting Company and is a member of the Corps of Cadets Marathon Team. In her free time, Claire enjoys spending time at the Winnie Carter Wildlife Center, and The Oak Creek Zoological Conservatory, assisting in the care of their wildlife.
Claire is currently an Army contract cadet with the goal of serving as an Army Veterinarian. She plans to graduate in May 2021 and will attend Veterinary School. We are extremely proud of Claire and her hard work as a cadet and student. We know she is bound for many successes in the future!