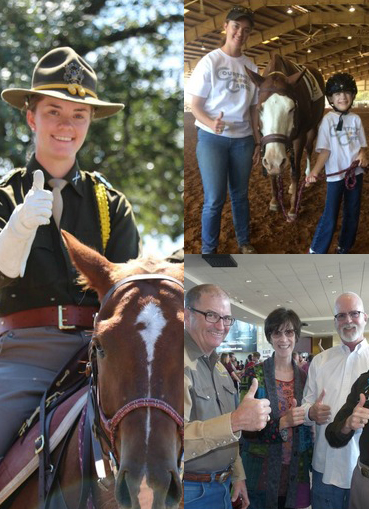 Mattea Much '17 is an Allied Health major from Durango, Colorado. She is the daughter of Coralee and Mike Much.
Mattea is a member of Company A-2 and is a Platoon Leader and a Scholastics Officer. As a sophomore, Mattea attended the Nichols Rising Leadership Conference. She attended the Corps International Excursion to Mexico during the summer of 2016, which greatly impacted her life. Mattea says, "One of the most memorable experiences of the trip was meeting a family in a rural community who relied on two ponies and handmade equipment to plow their land. By teaching us to plow and allowing us to see their home, their hope was that we would understand how difficult it can be to make a living even when you are doing everything in your power to help your family—and to use this experience to help people in our future careers."
During her time in the Corps, she has developed a passion for horses through Parsons Mounted Cavalry. Within PMC, she is the Operations Officer and Student Worker. She is also the equine manager for the therapeutic riding program called Courtney Cares. This program provides riding instruction and equine assisted therapy to people with physical or developmental disabilities, as well as instruction for veterans within the community. Mattea is also participating in the LAUNCH Undergrad Research Scholars program this year. This program provides undergraduate students the opportunity to lead their own research project and present a thesis in the spring.
Mattea will graduate in May of 2017 and plans to obtain a Masters and PhD in animal nutrition upon graduation. I have had the opportunity to watch Mattea grow in her time as a cadet. I am excited to see her continued growth as a leader in the years to come. She is an excellent example of the cadets our Corps produces, and I know she will continue to make us proud.