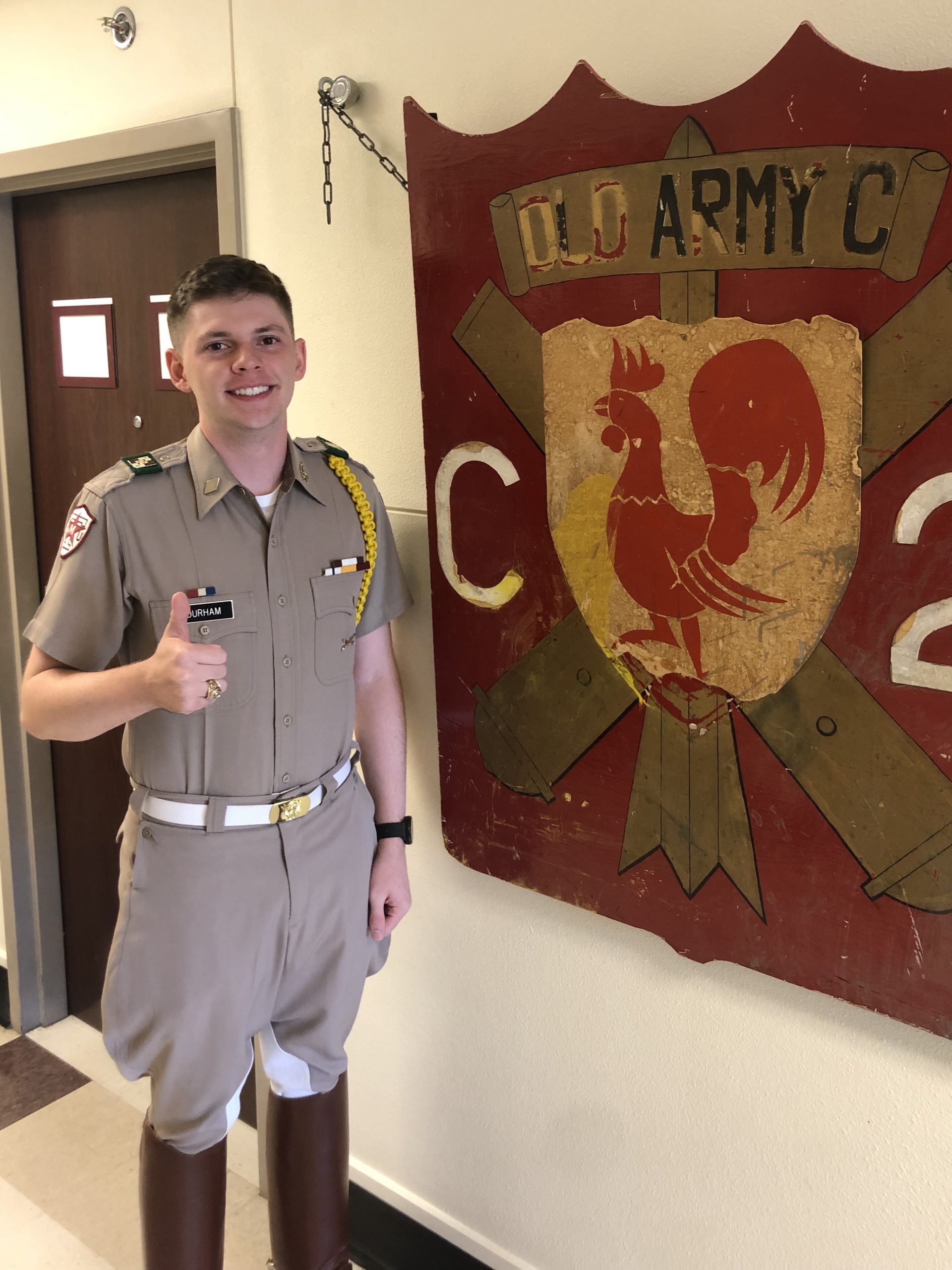 Leighton Durham '22 is a Finance major from Dallas, Texas. Leighton is currently the Commanding Officer of Company C-2, where he also served as the First Sergeant during the 2020-2021 academic year. Prior to joining Company C-2, Leighton was a member of Company E-2, where he and his buddies earned the honor of caring for Reveille IX in the Spring of 2019. Leighton is also a member of Parsons Mounted Cavalry.
"Joining PMC was a real dive off the deep end as I had never really ridden horses before. I really enjoy my time with PMC and it pushes me out of my comfort zone everyday that I go out to ride," Leighton said of his experience with PMC.
Upon graduation Leighton plans to attend the Bush School of Government and Public Service. He would then like to pursue a career in intelligence or national security.
We are very proud of Leighton and his successes throughout his time at Texas A&M. We know he will continue to do great things in his future. Good luck & Gig 'Em, Leighton!